Sage X3 Newsletter – October 2018
Keeping You Up-To-Date With Information About Sage X3
Update to Avalara AvaTax SSL Certificate – Changes May Be Required
By: Net at Work Team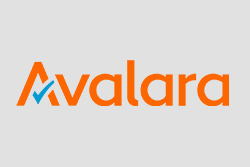 Avalara announced that they are changing the AvaTax SSL certificate on October 15, 2018. This affects Sage Enterprise Management (X3) customers who are using Sage Enterprise Management (X3) version 9 and earlier who:

1. Use Avalara for Sage Sales Tax calculation
2. Have enabled the Java Bridge in the Sage Sales Tax connection (GESXAY in V6 or GESLTP in V7+)
You may not be able to connect to Avalara without updating your certificate. You can also review "How do I update the certificates in the trustStore?" KB ID 93719 in the Sage knowledgebase.
For Complete Details visit the Avalara Help Center Here