Sage X3 Newsletter – Q1 2020
Keeping You Up-To-Date With Information About Sage X3
A Message from the Sage X3 Team
By: Net at Work Team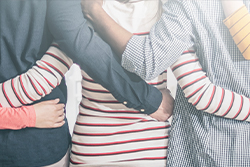 The Sage X3 team wants you to know that we are here for you!  We are standing by ready to assist you with all your technology needs and challenges as we move into some uncharted waters with the Coronavirus pandemic.
As many of us experience some slowness in business, it's important that we use this time to deliver important information about efficiencies for your business and technology systems. Let's work together on projects that will make your business more streamlined and automated while you have some extra bandwidth.
Be on the lookout for upcoming blog posts and webinars that we know you'll find very valuable, such as:
Automation in Accounts Payable – enabling secure remote work
Cash Management with Sage X3
Remote printing with Sage X3
Tips and tricks for month-end processing in Sage X3
How to ensure your Sage X3 is performing optimally
Important KPIs to monitor business health
Optimizing Sage X3 security and performance using a private cloud
Payroll Continuity: Coronavirus and Beyond
Sage X3 and Microsoft CRM integration
Of course, Net at Work can also help you with moving to a more remote workforce that is as effective and efficient as before.  Our team is spread across the US and LATAM and we are very comfortable working with our clients and colleagues remotely.  We all love a good video chat – give us a call!
Net at Work announced today some programs to support your new priorities and to do business more easily with our teams including:
Waiving all credit card fees for any Net at Work invoices
Free setup and expedited approval for your business to be set up to receive credit card payments from your clients
Free cloud setup for your mission critical applications
Free Payroll Contingency/Continuity Support
Net at Work will pay your interest fees for financing. Approval is required
Remember, we are your business technology partners and can help with more than your ERP. We are your go-to team of problem solvers and promise keepers, standing by to unleash the transformative power of your technology!