Sage X3 Newsletter – Q3 2019
Keeping You Up-To-Date With Information About Sage X3
From the Desk of the Sage X3 Practice Director
By: Samantha Marshall, Sage X3 Practice Director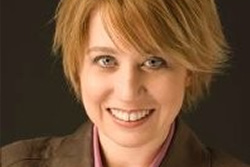 I am very excited to announce the acquisition of one of our long-term partners, Southeast Computer Solutions.  The team brings another 17 Sage X3 and Sage 500 resources and a shared dedication to our clients' success.  Net at Work and Southeast have worked closely together over the years so we knew it would be a great fit.  We are updating our bios and I will share the new link in the next newsletter.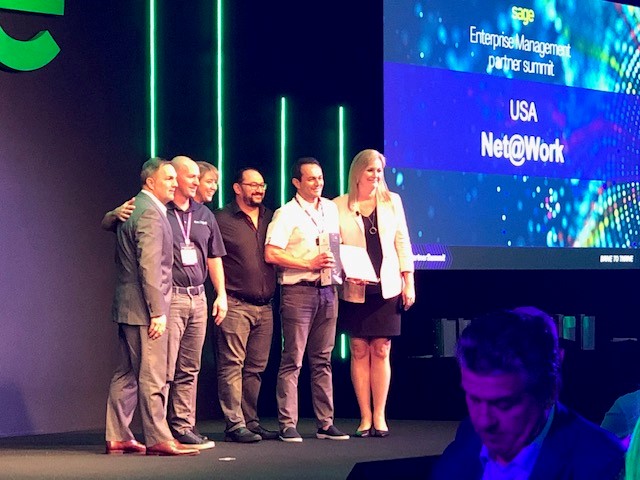 Net at Work was recently honored at the annual Sage partner summit as the top Sage X3 partner in the US.  I was on hand to accept the award with our executive team shown in the picture to the right.  I continue to be so proud to represent this amazing team.
We are gearing up now for the Sage Sessions conference in Scottsdale, AZ on September 4th and 5th.  Net at Work will have several people at the event: Val Domange, Tom Dieterle, Chaim Cohen, Ben Partout, Sonia Ferrera, Ralph Ceccarelli, and me.  We look forward to seeing a lot of you there!  Tom will send details of a social meetup in the near future.
I always enjoy and appreciate hearing from you on how Net at Work can continue to improve our service.  As always, please let me know if you would like to talk about any system or business initiatives.
Regards,