Unlock The Promise of Digital Transformation
According to a 2021 study by Forrester Research, 24% of global software decision makers say they are still deploying ERP on-premises. But most legacy ERP investments, writes Forrester, fall short of the expectations for speed, flexibility and intelligence that's so critical for the digital world.
Are you feeling the symptoms of this failure today? If your systems can't support growth, help overcome challenges and give you a competitive edge in the marketplace – Next Generation ERP technology may be your solution.
Your Technology Partner For Every Stage of Your Business
Next Generation technology, combined with the processes and expertise of award-winning technology consultant Net at Work, works to help unleash the power of your business.
With our broad bench of experienced consultants, technological tools and established processes, we are your guide to migrate dated accounting systems, on-premise ERP and antiquated business management software for success in today's digital marketplace. We know your existing environment, and we know your destination environment.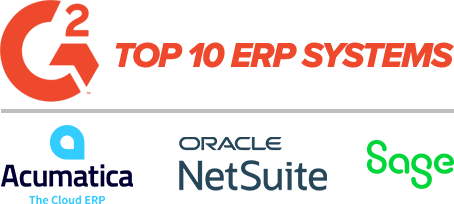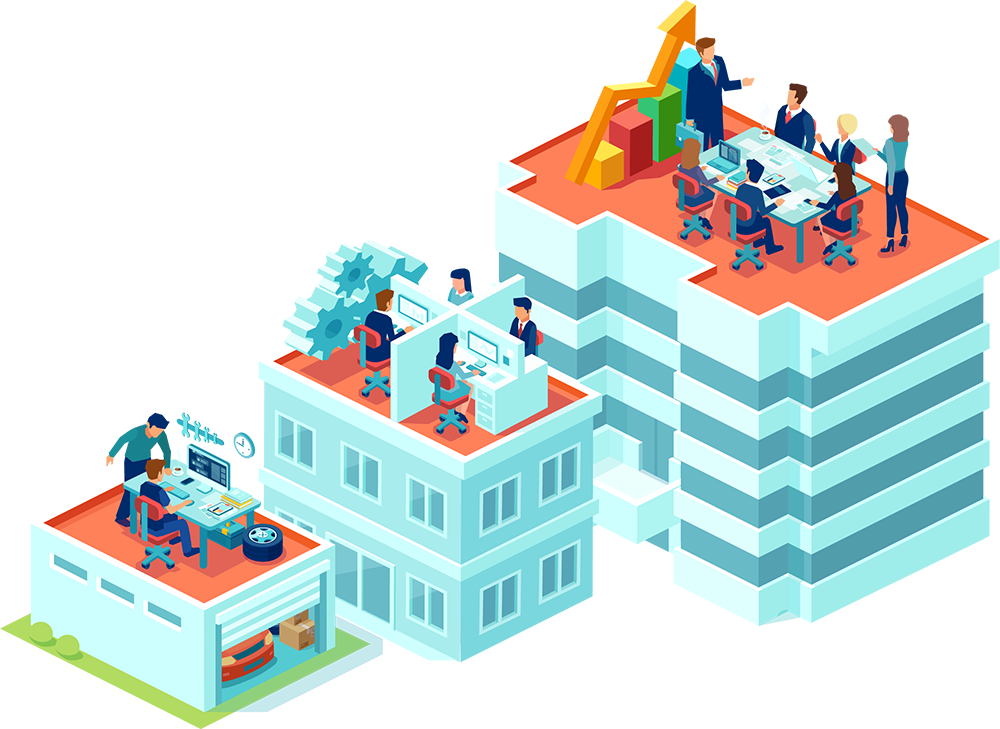 DIGITAL TRANSFORMATION JOURNEY
Explore each phase of a digital transformation journey with the on-premise ERP migration professionals at Net at Work:

Implementation Methodology

Data Conversion Utilities

Cloud Delivery Platform
HOW WE CAN HELP YOU ON YOUR JOURNEY
Many organizations have made large investments into their current ERP technology and may not be ready for change. Regardless of whether your company is ready to migrate to Next Generation ERP today or is seeking to prepare its ERP and cloud strategy for a future migration, Net at Work is here to support your business to reach its fullest potential – now and in the years to come.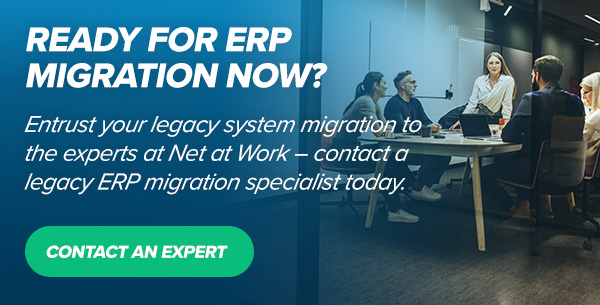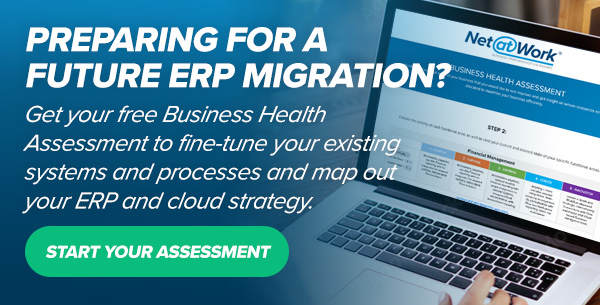 Next Gen ERP
#ICYMI:Love Your Legacy ERP, or List it?
Featuring insight from Forrester analyst Duncan Jones.
Next Gen ERP
NEXT GENERATION ERP - WHAT IT IS AND WHY IT MATTERS
Five Hallmarks of Next-Gen ERP Applications
Signs Your ERP Isnt Cutting It
Signs Your ERP Isn't Cutting It & What To Do About It
If you've experienced any or all of these common problems with your current ERP, it may be time to upgrade to a new solution.
Upgrade
4 Reasons to Upgrade your ERP Business Management Solution
Old-school ERP systems are simply too slow, complex, and inflexible to keep up.