Home » Post Pandemic Supply Chains – Digital Acceleration in the Packaging Industry
FREE WHITEPAPER:Post Pandemic Supply Chains
Digital Acceleration in the Packaging Industry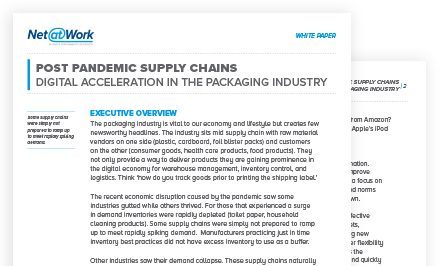 ---
Sitting mid supply chain, Packaging companies are feeling the pinch of digital transformation.
The pandemic induced supply chain disruption has accelerated the need for digitization & those investing in building digital platforms are thriving. Are you?
Access our white paper for a look at how digitization is changing the dynamics of the packaging industry.
DOWNLOAD THE WHITEPAPER: