Net at Work Announces Acquisition of Computer Accounting Solutions, a Calgary-based Sage 300 Business Partner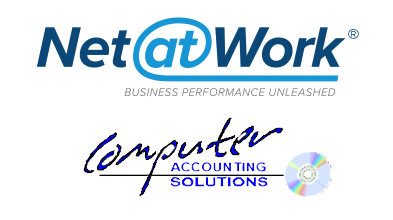 New York, NY — July 18, 2022 – Net at Work, a full-service technology and business consultancy, and Sage's top partner in North America, today announced it has acquired Computer Accounting Solutions, a leading Sage 300 consultant and reseller based in Calgary, Alberta.
The acquisition provides clients of Computer Accounting Solutions access to Net at Work's award-winning Sage 300 team, and unmatched expertise for the full suite of Sage ERP, CRM & HRMS applications, while delivering a range of extended services, solutions and expertise to unleash the power of their business.
"We're all excited to welcome clients of Computer Accounting Solutions to Net at Work," said Alex Solomon, Net at Work's Co-President. "We look forward to delivering outstanding application support, while providing additional resources to help our new clients unleash higher levels of efficiency, performance and success."
"As an active member of the Net at Work Alliance Program, we've gained a real appreciation of Net at Work's talented team, commitment to excellence, and focus on providing exceptional client care," said Masood Thobani, Senior Consultant at Computer Accounting Solutions. "I couldn't be happier for our long-standing clients to be entrusted to Net at Work, and I am confident our clients will continue to receive detailed and well executed service, as well as access to a complete range of technologies and services to help optimize their business."
Prior to the acquisition, Computer Accounting Solutions was a Net at Work Alliance Partner, where the two companies worked closely together; that relationship will make the transition quick and seamless. The acquisition continues to validate one of the strategic benefits of the Net at Work Partner Alliance Program, which gives professional services firms new options in the evolution of their business. The program also enables VARs and professional services to augment their in-house specialties by accessing Net at Work's resources.