Net at Work to Be Honored as Top Partner at Inaugural Global Sage CEO Circle Event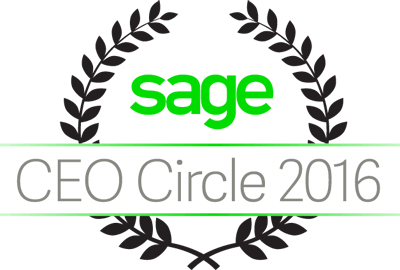 NEW YORK – February 23, 2017 – Net at Work, a leading provider of integrated business technology solutions, will be honored at the inaugural Sage CEO Circle event to be held this week in Costa Rica, which brings together Sage's top world-wide partners. As a Sage CEO Circle 2016 winner, Net at Work will be recognized as the top North American business partner for ERP, CRM and HRMS, as well as receive the highest revenue growth award for Sage HRMS.
Net at Work Co-President Alex Solomon will join Sage President Blair Crump, along with the Sage leadership team and other top Sage partners for the awards reception, attend an FY 2017 business planning session, and share ideas with the industry's most forward thinkers for better serving clients.
"This year's honor has added meaning as it coincides with the 20th year we've been in business, recognizing both all of our team's hard work and the role our long-term partnership with Sage has played in our growth," said Alex Solomon, Net at Work's Co-President and Co-Founder.  "I'd like to congratulate the other Sage partners who will be joining us in Costa Rica, and look forward to sharing ideas to continue providing our clients with the most robust and flexible business solutions available."
Net at Work's growth has been largely driven by more clients recognizing and embracing their breadth of services and ability to manage all technology driving their most critical business processes, including accounting/ERP, payroll, HR, CRM, eCommerce and payment processing. Net at Work customizes each solution to the needs and challenges of each client, bringing a significant "value-add" to all of Sage's product lines.