Reflections of a First Year Associate Experience Series: Getting Started
I distinctly remember reading the entry-level job description for Business Analyst at Net at Work for the First Year Associate (FYA) Program. I had just returned from an early morning economics class and had decided to continue my job search rather than go on a trail-run – a tough decision considering it was a warm spring day in a normally freezing Wyoming, my home state.
I read the job description in full and phrases like, "client services as our highest priority; full year of dedicated onboarding; rotations to various selected business units; operate as a team for much of the initial training" and my personal favorite, "periodic team events [like] lunches, outings and travel to client sites," had me jumping up and down.
I secured an apartment in Washington Heights about one month after graduating from college and accepting the position. This was shortly followed by packing up my belongings (lots of downsizing required) and driving the 31 long, grueling hours to New York City, alongside my boyfriend and two-year-old Yellow Lab, one week prior to my start date.
Imagine that just a week prior I was filling my break with trail runs, hiking, and fishing and was now living in arguably the best city in the world surrounded by millions of people and numerous cultures and activities with no mountains in sight. The excitement was tangible, yet my nerves were running high leading up to my first day at Net at Work.
On that day, I woke up an hour before my alarm, relaxed at a coffee shop, and survived floods of people at numerous crosswalks and on the subway before heading to the office, where I was warmly greeted with breakfast, lunch, and orientation meetings.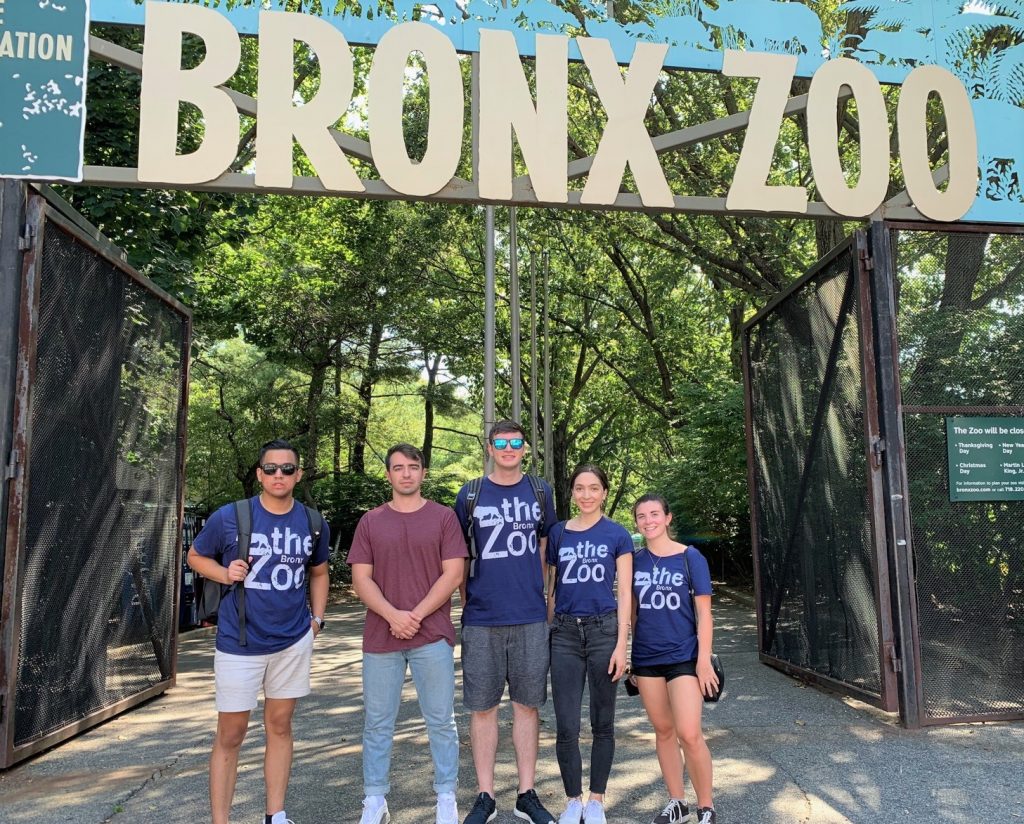 The first rotation felt somewhat like beginning a new job in a traditional job placement, made easier by the fact that my fellow first-years were in the same position in their own rotations and I already understood some of the basic applications. I experienced my first client onsite visit during this time where we conducted a business process review. It was an educational experience because I learned more about what exactly a business process review is and got practice interacting with the client.
Soon, the first rotation ended, and the next training week began, followed by the second rotation. By the second and the third rotation, I was growing more comfortable with my role.
My permanent placement is with the Sage X3 team and I am just so excited for my future here. My time in NYC has been the longest time I've ever been away from home. As I get ready to board the plane home for the holiday, I've had some time to reflect on my First Year Associate experience:
Growth Happens Outside of Your Comfort Zone
The trainings were designed to ensure that first years have the proper knowledge and tools to succeed in their rotations and thereafter, but part of this requires acceptance of lack of knowledge on my part so that I can work with others to fill in those knowledge gaps. This deliberate openness was difficult for me; like other new hires, I wanted to prove myself quickly, but I needed to accept the fact that its going to take time. And the willingness to be in many new situations with brand new concepts.
At Net at Work, Teamwork Makes the Dream Work
Starting a new rotation can be nerve racking. Acquainting yourself with a new team and new products can be overwhelming. Yet, I always felt that I could reach out to managers, teammates and my peers for assistance.  During one instance where I was confused on a new concept the project manager encouraged me to ask questions because my success helps Net at Work.  It's that type of culture that is so encouraging and welcoming to all employees, regardless of seniority level, that makes Net at Work so great.
Team Outings are Fun, Connecting with Co-workers is Even more Fun
Our first team outing included a surprise trip to Brooklyn where we enjoyed a tour of Brooklyn Heights and a walk across the iconic Brooklyn Bridge back to Manhattan. The outings included a trip to the Bronx's Arthur Avenue where we enjoyed an authentic Italian cuisine and a visit to the Bronx Zoo, as well as a visit to the Museum of the Moving Image and Greek lunch in Astoria, Queens. These outings provided an awesome opportunity to step away from the office and enjoy fun activities, but more importantly, they taught us the importance of connecting with those you work with.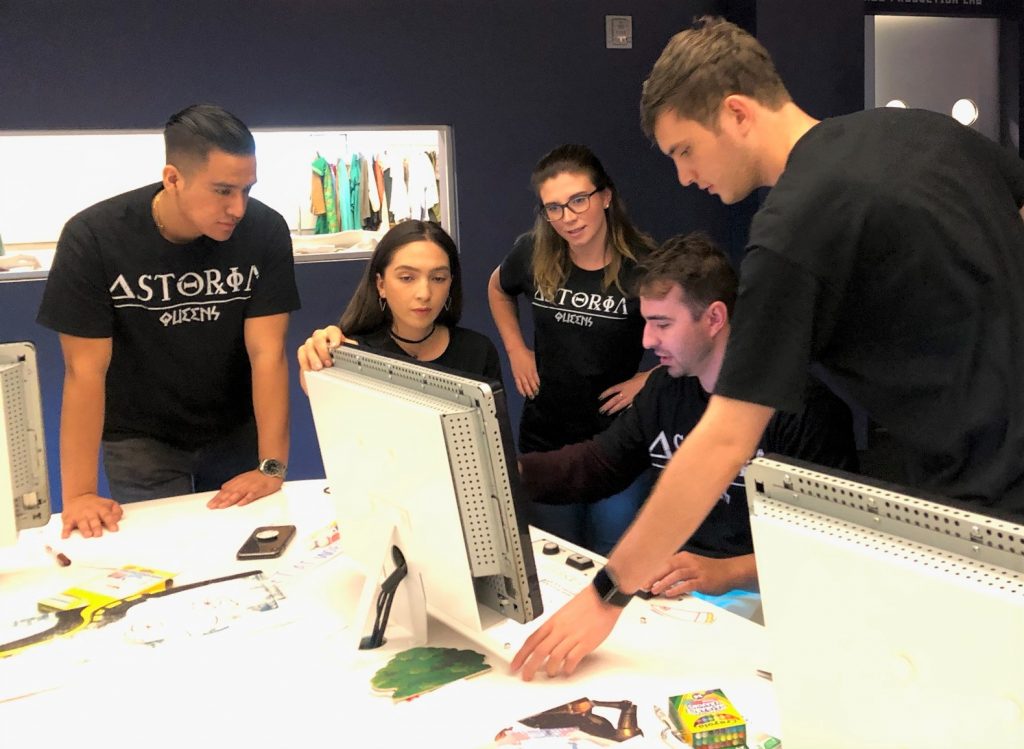 I've grown immensely in the last five months. I've worked with so many people at Net at Work, grown closer with my first-year associates, and learned so much about real-world business applications and processes.
And so, I traded trail runs for jogs in Central Park, became addicted to Halal food and bagels, overcame my fear of public transportation and sold my car. I've gone thrift shopping in Brooklyn, brunched all over Manhattan, lost my voice at a Yankees semifinals game. I've learned that crosswalk lights are just suggestions and eating pizza does not require a table. I wake up every day to the amazing NYC skyline and some of the most warm-hearted, interesting and unique people of this city. This week will be the longest time ever away from my new home. There's still a lot of growing and learning to be done and I'm so happy that Net at Work will be there alongside that journey with me.