Requiring Prepayments for Sales Orders within Acumatica
In Acumatica 2020 R2, Credit Terms for customers has added the ability to require Prepayments while taking a sales order. The new section Order Prepayments Settings only appears when the user selects the Customers option in the Visible To in the General Settings.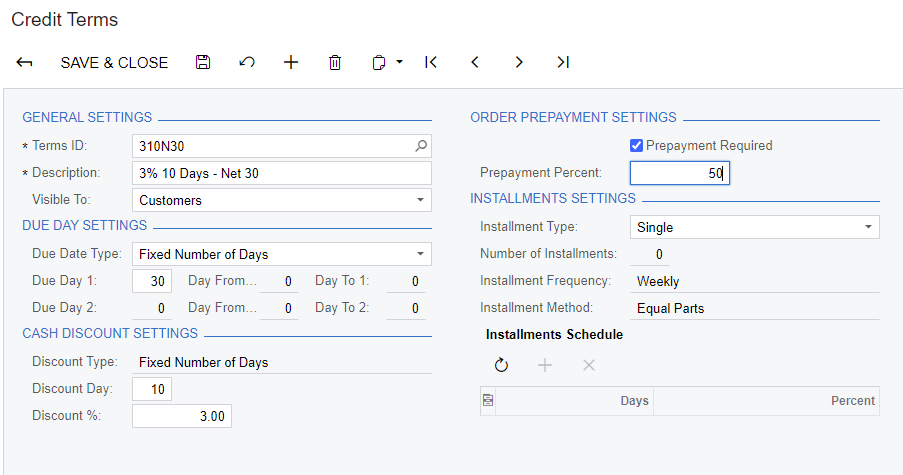 When entering a Sales Order a user can change the predefined prepayment percentage for a single sales order without changing the credit terms of the customer.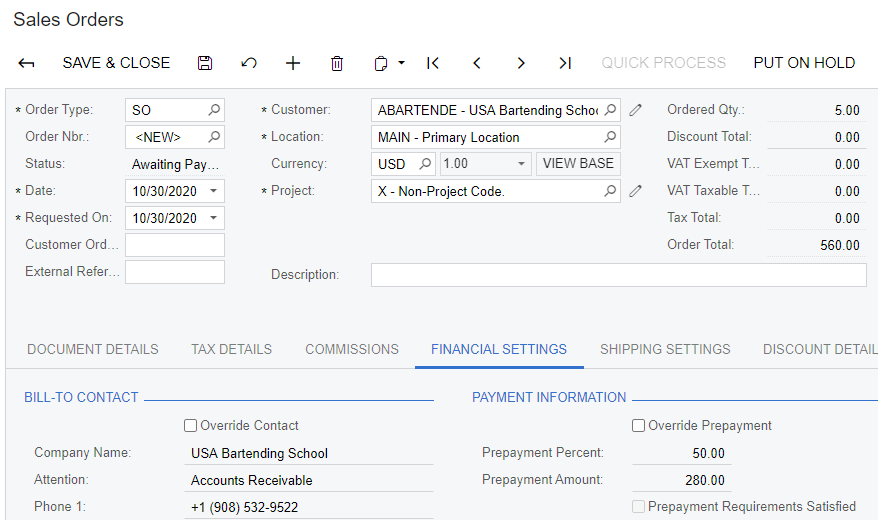 Contact Us if you have any questions or would like more information about Acumatica features and enhancements.