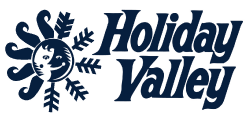 The ski season in the southern hemisphere has been characterized by some in the press as 'shockingly cruel' to post-COVID 'business as usual': PPEs, social distancing and public hygiene.
As resorts in the US & Canada gear up – How will your business cope?
Watch this on-demand session and see firsthand how Human Capital Management (HCM) software is helping resorts of all kinds thrive during this time.
You will hear from Guest Panelist, Julie Rinko, Payroll Supervisor at Holiday Valley All Season & Resorts about how they are bracing for Winter Ski Season under COVID-19, and how their decision to move to a cloud-based HCM is having a positive impact during this time.
Topics to be covered include:
HR Technology & Human Capital Management Systems (HCM) for Resorts – why it's needed & how it contributes to success.
Recruiting and employee engagement
COVID-19 safety protocols on the slopes and in the lodge
Timekeeping challenges and solutions
Documenting SafeSport certifications
Processing payroll for minors and tipped employees, among others
Managing volunteers