Sage 500 ERP is the new name for Sage MAS 500 ERP

In 2012, the names of many of Sage Software's accounting and ERP lines, including Sage MAS 500 ERP will be changing.
Sage MAS 500 ERP will launch as Sage 500 ERP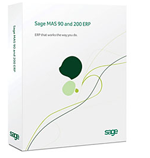 The new version of the Sage MAS 500 ERP line will be launched with new features to help make your business life easier and with new names that help to simplify how the Sage portfolio of ERP systems is presented. Functionally, the program will not change except by the normal updates and upgrades to new versions as they do today.
You can expect to begin to see these new product names used in Sage communications early in 2012 as the launches for new versions approach. The Sage websites will begin using this name (Sage 500) beginning in May, and you'll see them used throughout the Sage Summit conference being held in Nashville in August 2012.
Learn More about the Sage Software Rebranding
Learn More about Sage 500 ERP – the new name for Sage MAS 500 ERP
Learn More about our Sage 500 ERP Service Area and Field Consultation