Sage 300 Document Management By Altec

The Sage 300 Document Management Suite electronically captures documents, streamlines business processes using workflow, automates the routing and distribution of all printed documents, reports and forms, and provides instant retrieval from the desktop or web.
Capture
Capture documents generated internally and externally.
ERM (Electronic Report Management) print captures and automatically indexes documents and reports.
Capture scanned and faxed documents.
Print capture documents from Microsoft® Office.
Automate capture and indexing with OCR, Barcode and XML Import.
Workflow
Workflow processes provide control and approval of documents.
User configurable to move documents through business processes.
Automate business rules to streamline processing.
Configurable approval stamps and annotations.
Export capability to eliminate data entry.
Sage 300 Document Management Smart Form for custom data capture and entry.
Output
Schedule and distribute documents automatically based on receiver preferences.
Automatically distribute documents to recipients based on their preferences — e-mail, fax, FTP or print.
Templates can be created to isolate and communicate data to the exact needs of the recipient.
Supporting documents can be collated behind primary document for automated distribution.
Access and Share
Retrieve, view, annotate and route documents instantly.
Document access is fully protected with role-based security.
Full audit tracking of all actions to a document.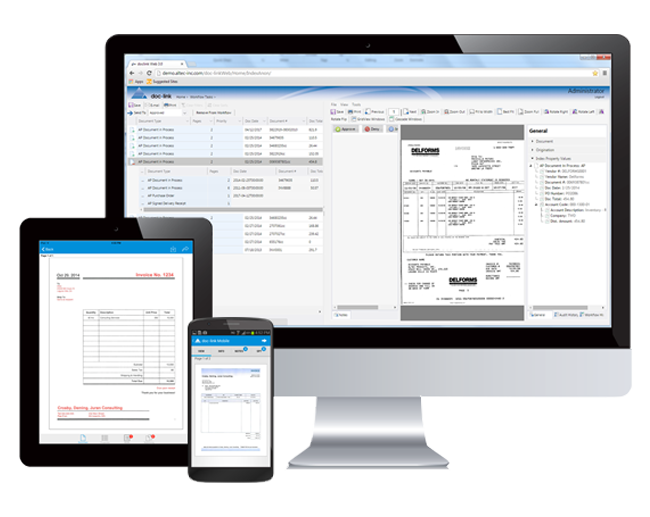 Recorded Webinar:
Sage ERP Document Management by Altec
In this recorded web session: we will present integrated document management for Sage ERP, and the ROI of this automation tactic. You will see how you can adopt Document Management in any department, with any process, anywhere.