The next generation business management solution for your enterprise.
Sage X3 is an enterprise business management solution that radically simplifies procurement, manufacturing, warehousing, sales, distribution, customer service, accounting, and financials.
Contact an Expert
Take the Product Tour
COVID 19:
We've gathered resources you may find helpful to your business during this challenging time.
Learn More
Net at Work is your Go-To Sage X3 Solution Provider, Consultant & Reseller
Our Sage X3 team is a highly trained, experienced group comprised of solution architects, project managers, developers, technical and business consultants. From new implementations to ongoing support we provide industry-leading Sage X3 services via our offices throughout North America.
Sage X3 Implementations
Sage X3 Consulting
Sage X3 Integration
Sage X3 Support
Sage X3 Helpdesk
Sage X3 Training
Why Sage X3?
Sage X3 is the next generation business management solution and is changing how businesses compete and grow. Choosing Sage X3 will take the complexity out of running your enterprise, and simplify every part of your operation, leaving you ready for whatever comes next.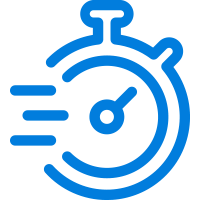 Faster
With Sage X3 your business will run faster than ever before. A cohesive, enterprise-class solution, Sage X3 manages all your core business functions – from manufacturing, warehousing, sales, customer service and financial management. Within one cohesive system Sage X3 also accelerates collaboration and reporting, delivering real-time insight into all operations.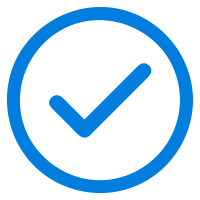 Simpler
Highly configurable, Sage X3 adapts to your unique processes and preferences giving you quick-to-implement and easy to use software. Easy to access in a web browser or mobile device, Sage X3 gives users access to the data they need, personalized to their role and preferences. You can use Sage X3 in the cloud or deploy it on the infrastructure of your choice.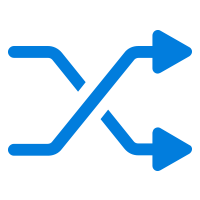 Flexible
Sage X3 offers built-in industry functionality and flexible configuration options and applications to support your unique company processes. Easily scalable, Sage X3 quickly adapts to your changing needs, growing with you as you expand into new markets and geographies.
Sage X3 Industry Solutions
Sage X3 offers a range of preconfigured solutions that deliver the best standard practices for your industry — yet is easily customizable to your unique organization. This includes functionality ready to use in most distribution, manufacturing and services industries.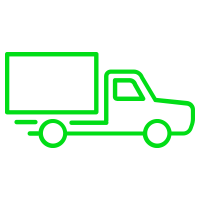 Distribution
Expand your market
and control costs
Retail trade
Transportation & Logistics
Wholesale trade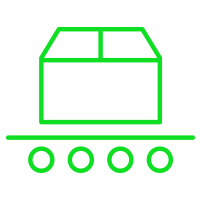 Manufacturing
Consistently deliver
high quality goods.
High-Tech
Industrial equipment
Medical devices
Metal fabrication
Process Manufacturing
Achieve process and
product consistency.
Cosmetics
Nutraceuticals
Pharmaceuticals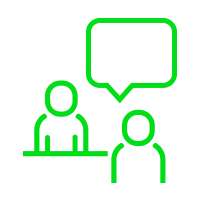 Services
Keep your customers
satisfied and returning.
Advertising
Consulting services
Engineering services
Equipment rental
IT/Software services
Maintenance and Repair services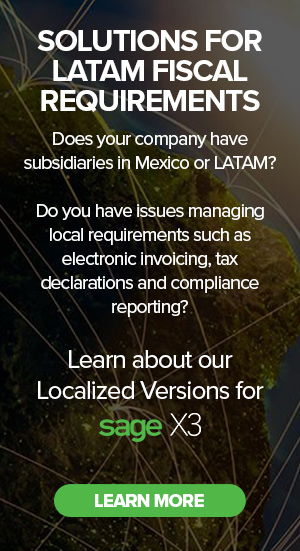 Get in Touch
Use the form below to contact one of our Sage X3 experts.