The ERP for the Heavy Building Materials Industry
Integrated with Command Alkon (Apex)
Streamline Operations with End-to-End Process Integration
Sage X3, an industry leading ERP Business Management System, offers rich & integrated functionality to support all the core business processes required in the heavy building materials industry including aggregates, asphalt, ready-mix concrete, and bulk material handling – with minimal IT investment and resources. From procurement to warehousing, production, sales, customer service and financial management, Sage X3 introduces a better way to manage your entire business, on a global scale. And, it integrates with Apex Ticketing.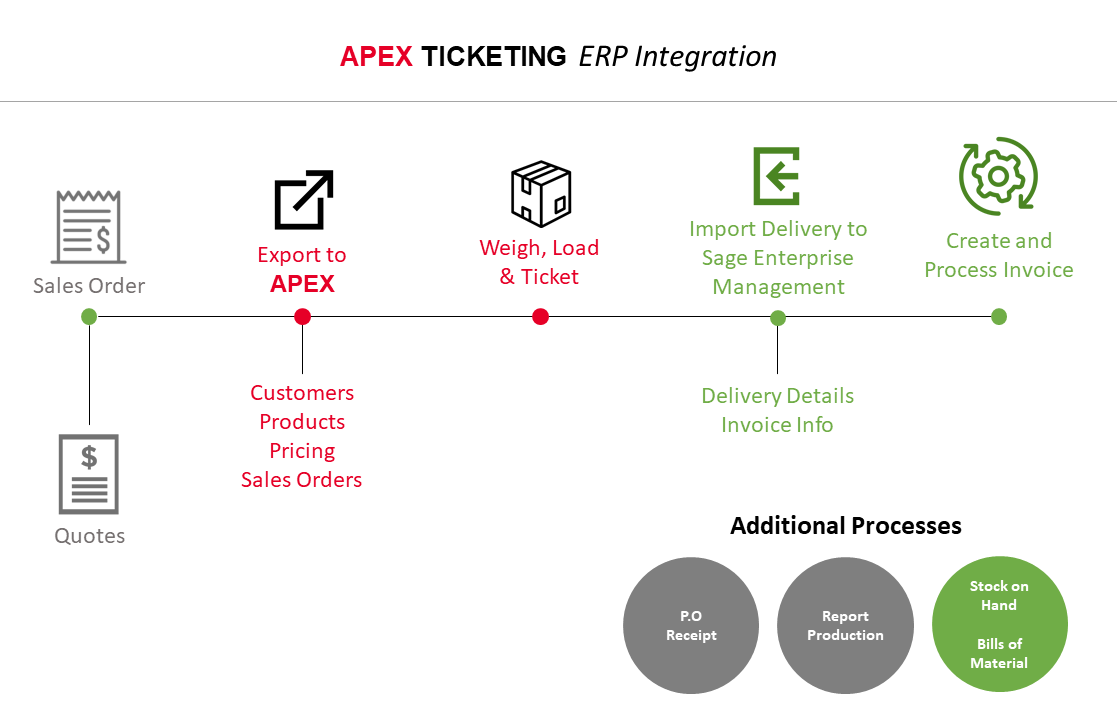 Command Alkon Integrated with Sage X3 ERP –
An Industry-Leading Business Management Solution
Command Alkon integrated with Sage X3 takes the complexity out of running your business. It simplifies every part of your operation, leaving you lean and ready for whatever comes next, wherever you are in the world. With Sage X3, you are choosing the next generation business management solution for your enterprise to grow faster and run an agile organization.
Flexible and easily scalable to support your entire organization
Supports complex organizational deployment and reporting structures, simplifying management across facilities, companies, regions, etc
Synchronized data/information: customers, haulers, products, price lists
Full sales order integration
Fully integrated with Accounting
Walk up and cash sale compatible
Live, on request, or end of day data updates
Project job tracking
Full data analytics
Includes functionality that's ready to use in the Heavy Building Materials Industry
Uses flexible web service technology that enables easy access of complementary solutions when necessary
Watch this on-demand webinar and see why Sage X3 is the ERP for the heavy building materials enterprise.
Net at Work is a trusted technology partner of Federal White Cement—supporting all of its vital business management applications.