Live Webinar Series: Business Intelligence Bootcamp – Get Your BI in Shape! –
Learn More
POWERFUL COMPLEMENTARY SOLUTIONS TO MATCH YOUR SPECIFIC NEEDS
Simplify the process of collecting, organizing and analyzing data from Sage X3.

Sage Data & Analytics empowers your business with the information you need to confidently make decisions that improve performance. Guide your corporate strategy, direction, and investment decisions with data, facts, and truth—without hesitation.
Gradually migrate to Sage X3 from one or multiple legacy systems, without losing insight into historical data
Report on data from multiple internal and/or external sources within the system and interface, and make better informed decisions
Quickly analyze data in personalized dashboards within the Sage X3 user interface
Capitalize on the BI applications already in use for data representation and analysis or select a new BI software application

Transform complex, fragmented data into meaningful information for real decision-making power. Sage Enterprise Intelligence is an intuitive business intelligence solution fully integrated with Sage X3 to help users reduce time spent on analysis and reporting and make faster, better-informed decisions.
Intuitive, easy-to-use BI solution empowers users to analyze and report on information in a self-service manner
Quick access to information enables faster and better-informed decision-making and reduces time spent on analysis and reporting
Tight and secure integration with Sage X3 ensures the reliability of critical business information, supports coherent decision-making and fosters continuous cross functional improvement
We also support these visualization tools:

As the market-leading choice for modern business intelligence, Tableau's analytics platform makes it easier for people to explore and manage data, and faster to discover and share insights that can change businesses and the world.
Everything we do is driven by our mission to help people see and understand data, which is why our products are designed to put the user first—whether they're an analyst, data scientist, student, teacher, executive, or business user. From connection through collaboration, Tableau is the most powerful, secure, and flexible end-to-end analytics platform.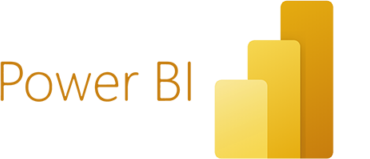 Easily connect to, model, and visualize your data, creating memorable reports personalized with your KPIs and brand. Get fast, AI-powered answers to your business questions—even when asking with conversational language.
Power BI is a collection of software services, apps, and connectors that work together to turn your unrelated data sources into coherent, visually immersive, and interactive insights. Power BI lets you easily connect to your data sources, visualize and discover what's important, and share that with anyone or everyone you want.
Extend the Power of Sage X3
Elevate your Sage X3 business management solution with optional features designed for businesses like yours.
erpCommerce

Warehouse Mgmt

HRMS

CRM

Transportation Management

SHIPPING & TRANSPORTATION
MANAGEMENT
Business Intel

EDI

ELECTRONIC
DATA
INTERCHANGE
Budgeting Planning

Product Lifestyle Mgmt

PRODUCT
LIFECYCLE
MANAGEMENT
Sales Tax Automation

Forecasting and Inventory

FORECASTING
& INVENTORY
OPTIMIZATION
Mobile Sales

Accounts Payable

ACCOUNTS
PAYABLE
AUTOMATION
Accounts Receivable

ACCOUNTS
RECEIVABLE
AUTOMATION
Enterprise iPaaS

Expense Management

Credit Card Automation

Field Service

Formulation R&D

READY TO GET STARTED?
Our Sage X3 experts are ready to answer any questions you may have. Use the contact form or contact a department directly below:
General Inquiries:
1-800-719-3307
Sage X3 Sales:
1-800-719-3307, press 2
sage@netatwork.com
Sage X3 Support:
1-888-494-9479
helpdesk@netatwork.com