Sage X3 Revision Management in Sales Orders, Quotes, and Purchase Orders
The release of Sage X3 version 12 contains improvements in how to track revisions made to Order documents including Quotes, Sales Orders, and Purchase Orders. Revision number tracking can help us determine the number of times the order had undergone changes.
Prior to version 12, users were prompted to save a revision and they could select "yes" or "no". If "no" was selected, the revision was not tracked. Now, we can force the revision. Also, prior to v12, you could not reprint an old version unless you modified the native reports. Now, with all native reports, you can select the revision.
---
---
In version 12, for Sales Orders, you will need to tweak the Parameter SALREV in VEN Sales chapter – Group ORD. There is the same parameter available for Quotes and Purchase Orders:
Not managed: you will not receive a prompt and revisions will not be tracked
Managed on demand: will prompt the user whether they would like to save the revision
Managed automatically: revision tracking is mandated with no prompt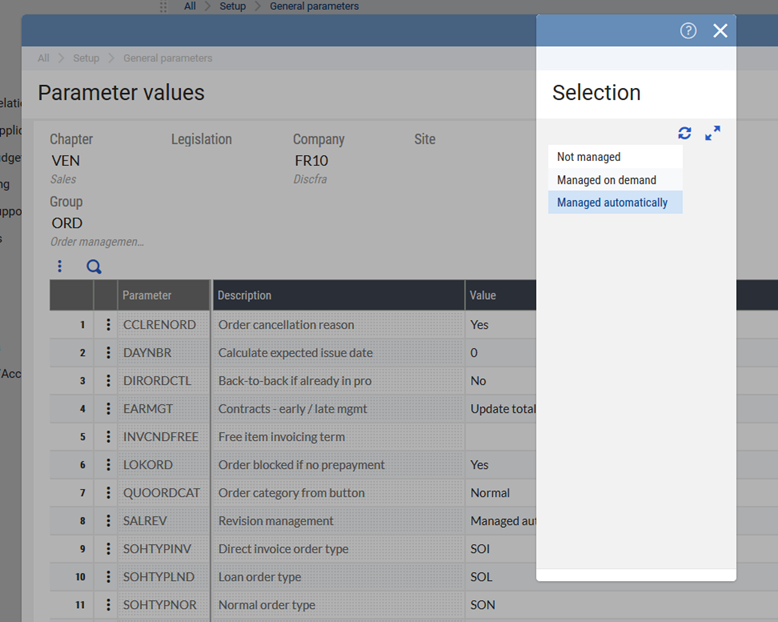 You can now decide to print a specific revision of the sales documents or purchase documents:

This will allow the visualization of the complete revision history from the Sales Order screen as well as quote and PO, and it shows the difference in Red of what was changed for that revision.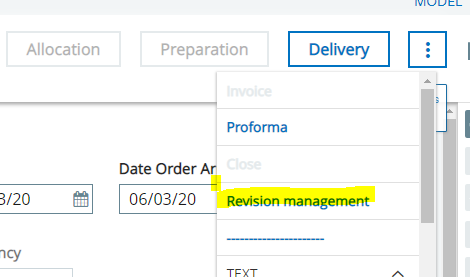 In version 12, you can see the entire document in each version. Prior to v12, it was only by line that you could access revised information – much more cumbersome and difficult to identify the revisions:

Access each version to see what was changed, here in red:

You can also see the original order and any other version of the document by selecting the revision in the left list: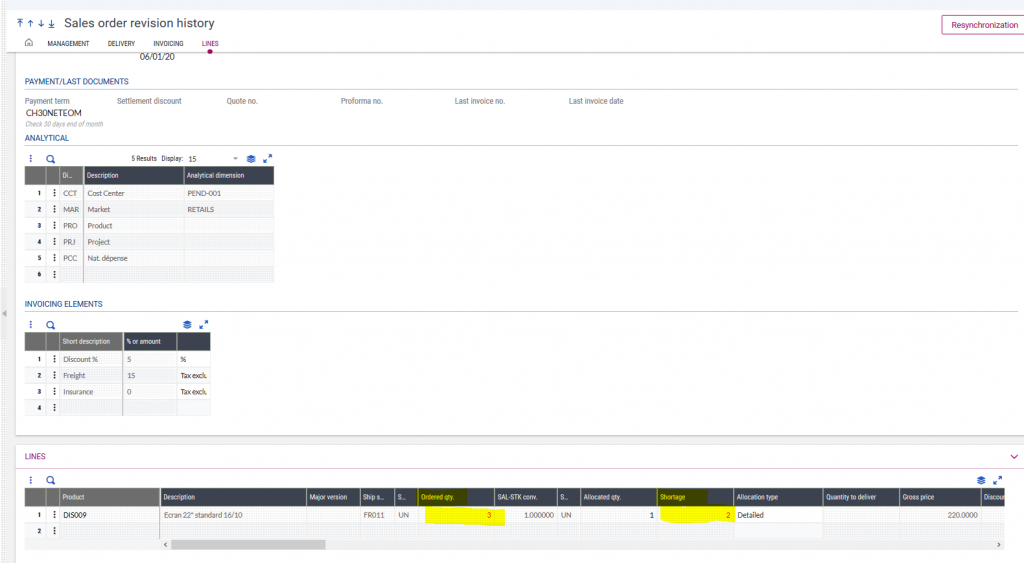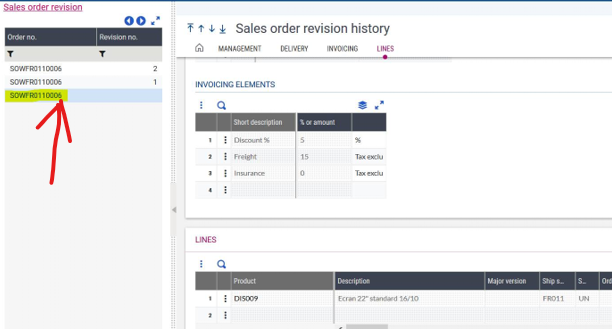 With this new functionality, you get much cleaner and efficient access to revised documents for sales quotes, sales orders, and purchase orders.
For more information about how Net at Work can help unleash the power of your business or for any questions regarding Sage X3, please contact us.