Sage MAS 500 – now known as Sage 500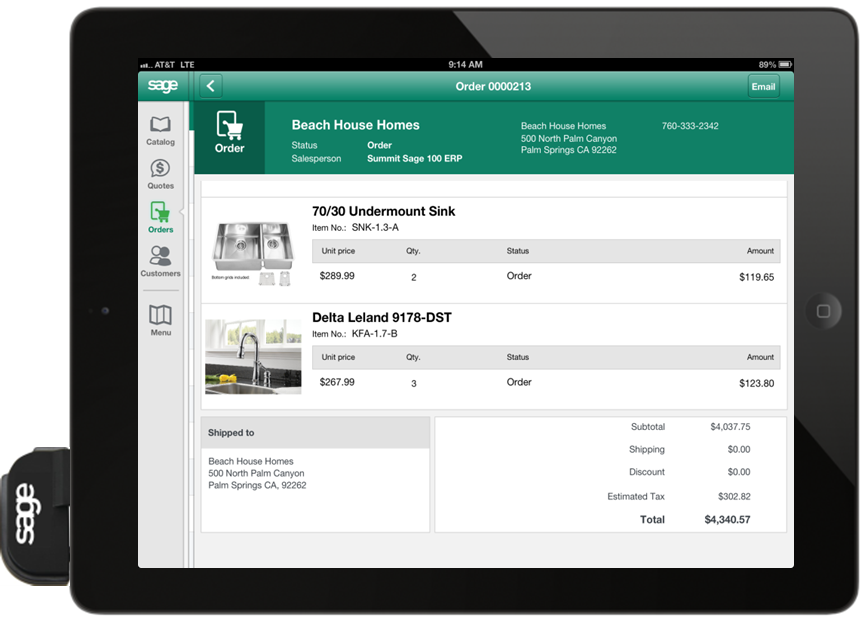 Sage Software MAS 50O ERP® (now Sage 500) is scalable to meet the needs of growing businesses with revenues ranging from $25 million to $250 million, MAS 500 is the most powerful member of the Sage Software (formerly Best Software) family of business management applications.
This robust SQL Server based software system boasts integrated solutions that automate all areas of business management including:
Deep financial functionality and superior usability ensure that you have timely information to make the right decisions.
Sage Software (formerly Best Software) specializes in bringing robust, insightful accounting and business management solutions to mid-sized firms with between 20 and 1,000 plus employees. A good business system will capture data but a Best business system provides tools to analyze that data so you can react to business trends, maximize efficiency, and increase profits.
When Microsoft announced the retirement of the FRx financial reporting software, which has for many years been included with Sage MAS ERP (MAS 90/200/500), Sage began searching for a replacement. Sage ERP MAS Intelligence has been identified as the ideal FRx replacement solution for Sage MAS ERP.
With the Customizer and Application Framework, you can modify standard screens and forms to match your specific business process and to improve staff productivity.
This series includes features such as Sales Order, Purchase Order, Inventory Management, and Replenishment. Through these modules, you can maximize productivity and customer satisfaction, as well as manage purchases, inventory, and the power of the Internet.
MAS 500 enables a level of integrated customer relationship management (CRM) that equips companies with the front office capabilities they need to manage the growing demands of today's business environment. After all, it's about thriving – not just surviving.
These modules include Human Resources and Payroll. This series provides a way for the employees to view benefits and time-off balances, while management can access sensitive information through a secure environment.
MAS 500's powerful manufacturing module was designed for a variety of discrete, process, and mixed-mode manufacturers.
The unique ability to control projects with exceptional flexibility helps prevent cost overruns and generate bottom-line savings.
Service Management Plus (SM-PlusTM), the exclusive service management solutions seamlessly integrated with MAS 500, manages warranty tracking, incident reporting, resource scheduling, service repair orders, expense tracking/reconciliation, and service contracts. Core functionality of SM-PlusTM also meets internal enterprise asset management (EAM) requirements such as plant, fleet, facility and preventative maintenance.
Sage Software and the Sage Software product names mentioned herein are registered trademarks or trademarks of Sage Software, Inc. and/or its affiliated entities.
Used with permission from Sage Software