BizNet Software
If you are going to make an investment to replace FRx shouldn't you get more than just a replacement? Shouldn't you get an upgrade? BizNet has the answer.
BizNet's Excel Business Information Suite is the next generation reporting and analytics solution and was designed with the assistance of FRx professionals. BizNet conducted surveys with FRx customers, consultants and support personnel to make sure the BizNet solution could answer the top concerns in the market place:
Can it do the things I like best about FRx?
Can it do the things I wish FRx could do?
Can it help me with business issues beyond FRx?
Take a look at the feature comparison list below and see why FRx Users, resellers, and top software vendors are making the move to BizNet.
Top FRx Features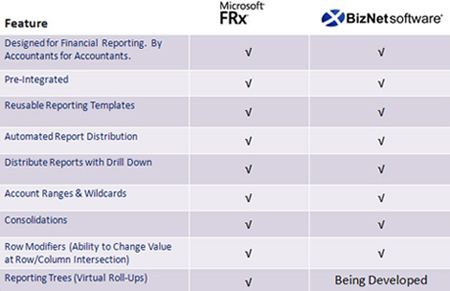 Top Requested FRx Enhancements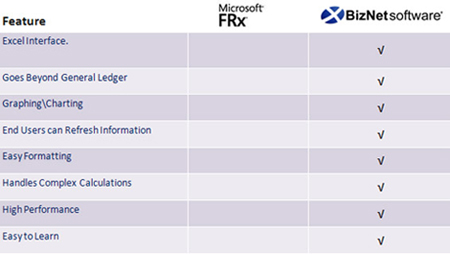 Features Beyond FRx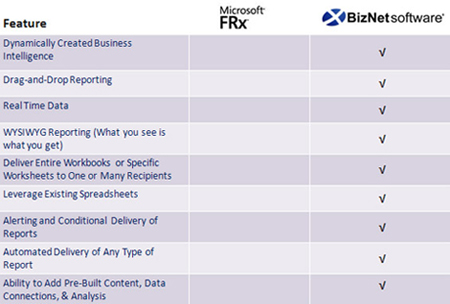 Other options for Sage ERP Financial Reporting (FRx Replacement Options) include: