Microsoft Dynamics 365 for Sales is built for the Sales Person
Whether you work at corporate HQ, from a home office or from the road, Dynamics CRM for Sales is always available and ready to support you in your plan of attack.
From your laptop, a tablet or smart phone – leverage best of breed capabilities and insightful data to close more business with less time spent on manual data entry and updates.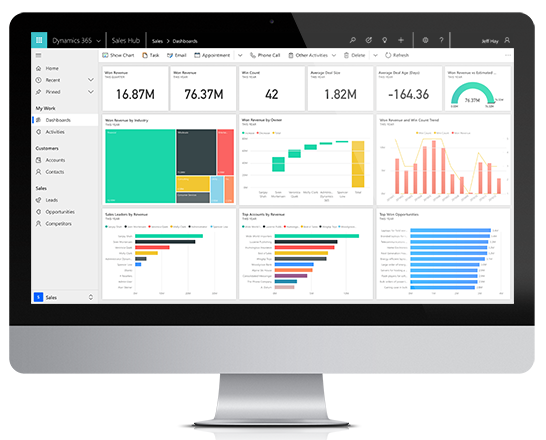 Why Net at Work?
As a leading Microsoft Dynamics CRM implementation partner our focus is helping you achieve growth and great outcomes to unleash business results.
Give us an hour of your time and we'll demonstrate how we can help you achieve better results and create dynamic, responsive and engaging sales teams through the use of best of breed technology.
Get Started Today:
Contact our experts for an evaluation of your Microsoft Dynamics 365 for Sales goals and objectives.