Unleash your business performance with a fully integrated Customer Relationship Management system (CRM) within Sage ERP.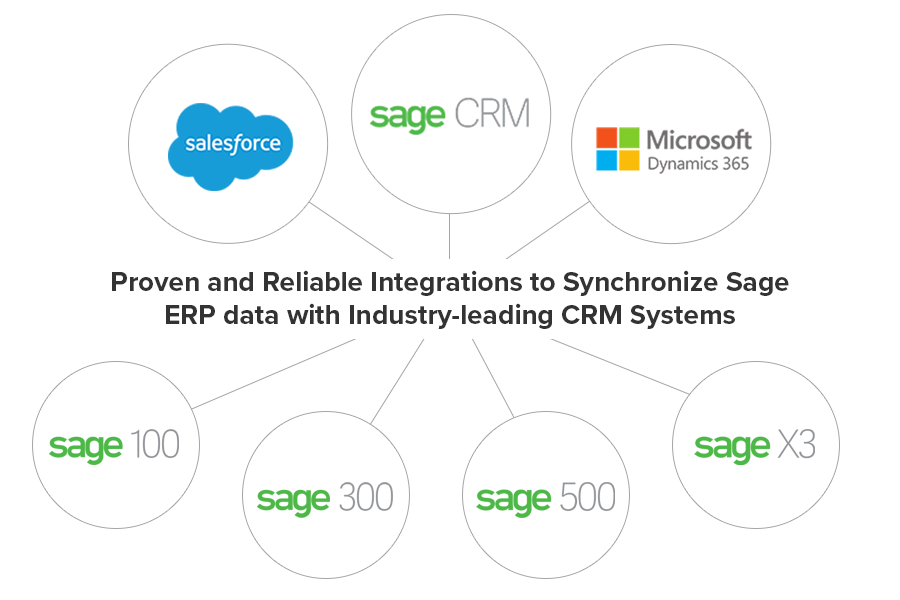 Why Integrate Sage ERP with CRM?
By integrating Sage ERP with CRM, CRM users gain a better understanding of the complete picture of their customer records. Sales, customer service, and marketing can all view actionable data in the form of detailed financial transactions and high-level reporting tools that pull from actual sales and billing details.
When combined with existing CRM functionality such as activity management, e-marketing campaigns, and workflow automation, this key ERP data can truly turbocharge your business.
Why Net at Work?
Our experience with both ERP, CRM and the various platforms we can help bring your entire organization together to increase growth, reduce operational costs and increase responsiveness of your entire organization.
We work with industry leading solutions such as Tibco, Jitterbit, Del Boomi and Gretyrix GUMU to bring fast, efficient and effective CRM and ERP integration solutions to your business.
Get Started Today:
Contact our experts for an evaluation of your Sage/CRM integration goals and objectives.