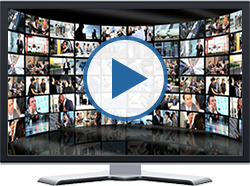 Filter by Product/Category
Search
"All of the consultants at Net at Work are friendly, knowledgeable, and responsive, and they know me by name." - Sandy Ho, Vice President of Human Res...
Read More
Employer Solutions / HR
Sage HRMS
Northwest Naturals, LLC is in the juice business. A wholly owned subsidiary of Tree Top, Inc., the company is a leading supplier of fruit juice concen...
Read More
Sage ERP X3
The NES Group, one of the largest international jewelry manufacturers, designing and distributing watches and jewelry selected NetSuite and Net at Wor...
Read More
NetSuite
Michigan Community Action Takes Action — Moving to Abila MIP and Net at Work
Read More
Abila MIP
Nonprofit Solutions
"We consider Net at Work a partner, not a vendor. When we face a business technology challenge, they provide us with informed suggestions and consider...
Read More
Nonprofit Solutions
Sage 300 ERP
Sage HRMS
The youthful look of the new RBC Race for the Kids site captures the brand's essential qualities, and underscores the company's commitment to qual...
Read More
Web & eCommerce
We integrated several customizations for youthinc-usa.org, including streamlined donation functionality. Post-launch, the site is fully supported by N...
Read More
Nonprofit Solutions
Web & eCommerce
We captured the essence of exhibit, events, & immersive environments and delivered a user experience that brings customers closer to the products and ...
Read More
Web & eCommerce
"Net at Work's deep expertise with Sage ERP X3, and their infrastructure and networking skills made them a stand out provider for us."
Read More
Sage ERP X3
Net at Work helps Alex and Ani's need for a scalable ERP system with Integration to Magento eCommerce platform.
Read More
Systems Integration
Web & eCommerce
Thomson Reuters Turns to Net at Work For An Intelligent Technology Solution
Read More
IT / Infrastructure Solutions
Kansas State University recruits Abila MIP and Net at Work to build visibility and accountability.
Read More
Abila MIP
Nonprofit Solutions