Using Sage X3 for Successful Customer Relationship Management
While most CRM packages were developed to interface with legacy business systems, Sage X3 CRM was designed from the start as a robust, fully integrated module within Sage X3.
A Broad and Integrated Approach
Sage X3 CRM allows salespeople and customer service representatives to do the following:
Create and track leads, prospects and opportunities
Schedule calls, tasks and appointments
Create call reports
Create marketing campaigns and track progress
Create quotes and price lists
Convert prospects to customers
Integrate with MS Outlook to synchronize tasks, calendars, meetings, and contacts
---
---
Management Reports
Sage X3 CRM provides Marketing, Sales, and Service reports—all of which can be easily personalized—that provide insights to help you make informed business decisions.
For example, Sales Managers can utilize visual dashboards quickly see sales rep activity and track KPIs to ensure business objectives are met.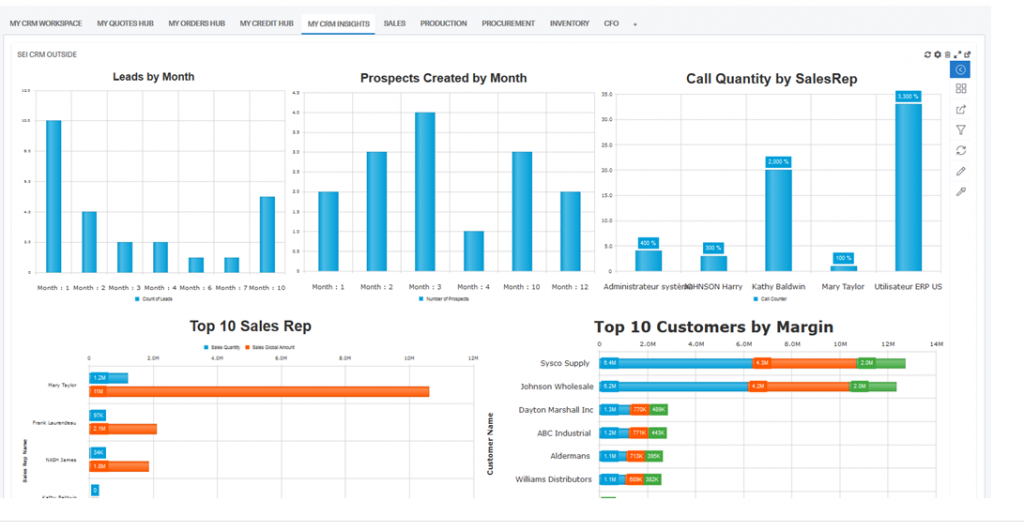 Expanded Capabilities
Net at Work has further expanded the capabilities of the native Sage X3 CRM module by:
Creating a CRM workspace highlighting the calendar and what actions need to be performed by user (or group of users)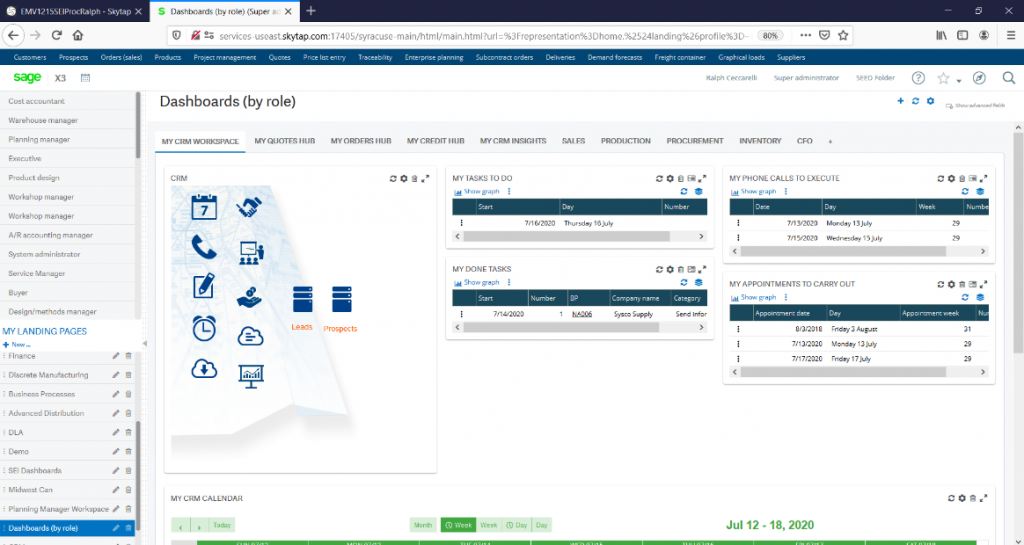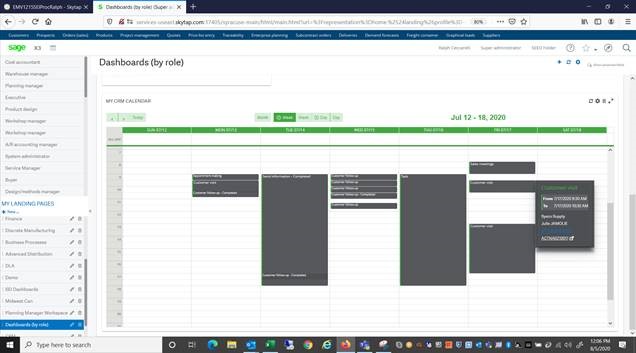 Creating a Quotes/Orders hub for sales reps to track open items & pipeline information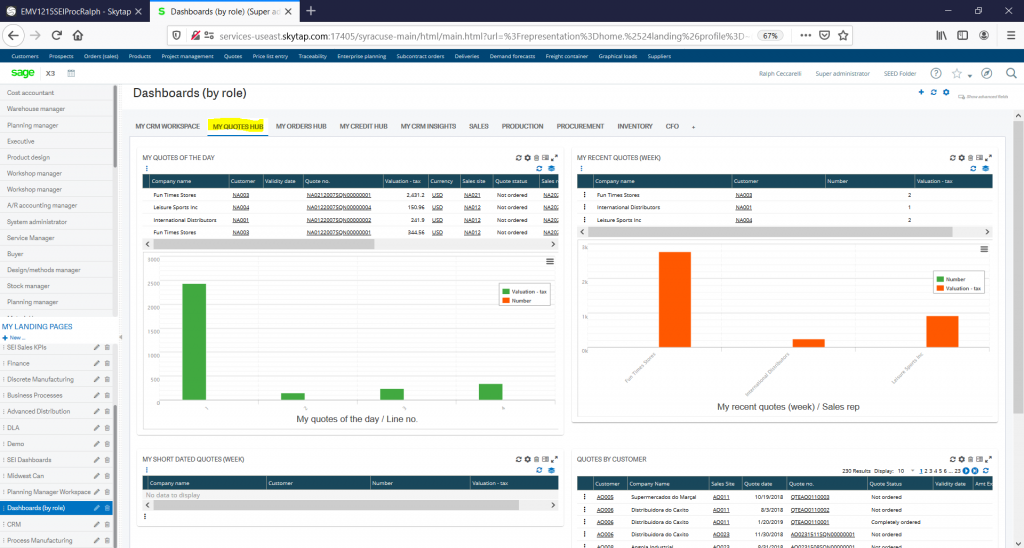 Developing a mobile-friendly homepage based on Responsive Design that is specifically for users working from a tablet or smartphone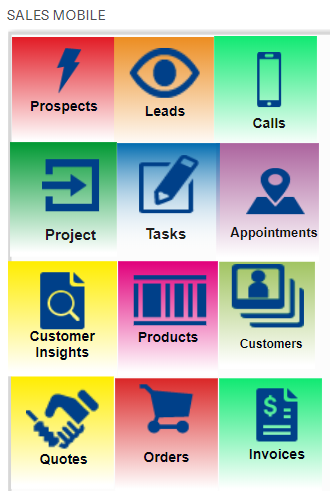 Developing simplified data entry screens to allow for only the most critical information to be captured when working remotely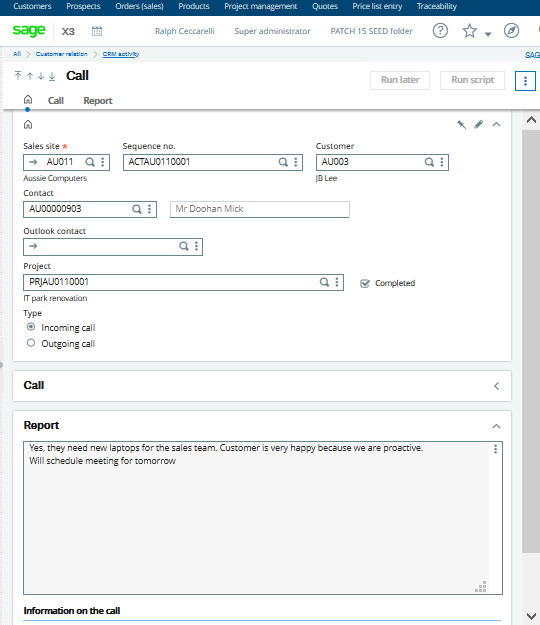 Advantages of Using Sage X3 CRM
Most importantly, there is no need for integration; it is all one system. Salespeople, with proper security, can inquire real time into:
Customer history and credit status
Orders
Quotes
Invoices
Inventory quantities and availability
Pricing
Internal Customer Service has visibility to all Sales notes, calls and other information.
In turn, Salespeople can see all calls and issues that come directly into Customer Service in their customer view.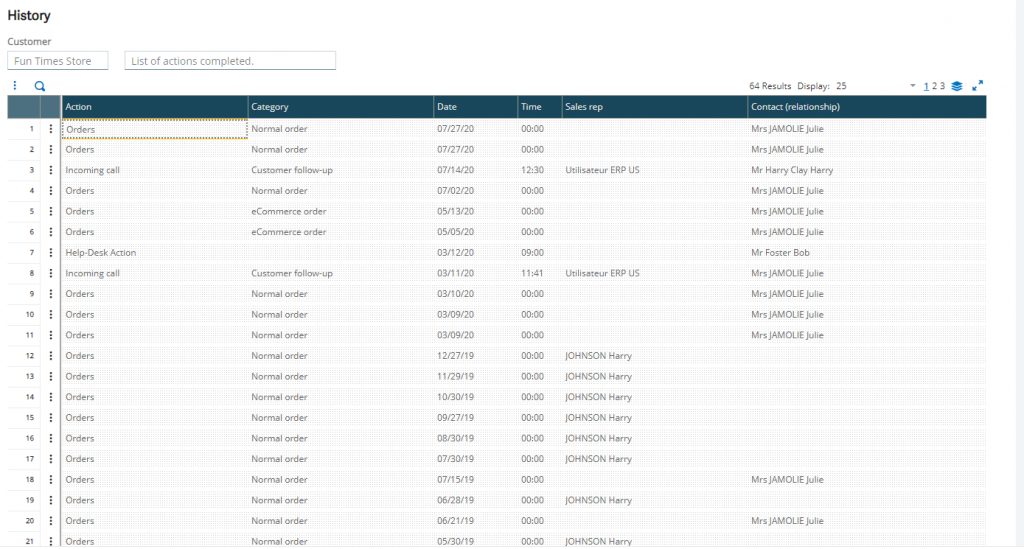 Finally, like the rest of Sage X3, all fields, views, queries and reports can be personalized by end users or IT. You can configure Sage X3 CRM specifically to the nuances of your business. Specific processes like requesting samples sent to a prospect or customer can be configured using tasks.
For more information on utilizing the CRM module within Sage X3, register for our upcoming live webinar or contact us.
Looking for More Robust CRM Capabilities?
Net at Work supports both Microsoft Dynamics CRM and Salesforce integrations with Sage X3. These CRM systems provide much larger ecosystems to help your business meet today's challenges. They bring your customers and business together with the next generation of CRM providing you with a 360 degree view of your business and better insights that drive results. To learn more about integrating MS CRM or SFDC with Sage X3, contact us.