Virtual Forum
WOMEN AT WORK 2022 LEADHERSHIP FORUM
Join us to Advance Women in Technology
We are excited to announce our Women at Work LeadHERship Forum, a virtual event that will replace our usual in-person annual luncheon this year, and are looking forward to your participation.Net at Work's Women at Work initiative has completed another successful year of supporting the advancement of women in technology.  We have held several informative workshops and sponsored multiple rounds of mentoring among our employees to help in unleashing their potential.We are looking forward to celebrating this success with our partners, clients and employees on March 24, 2022, when we plan on hosting our LeadHership Forum to honor International Women's Day and Women's History Month.Our theme for this year will be LeadHERship – Charting Your Course for Success. We'll highlight the importance of and illustrate how both men and women can better support the advancement and retention of women in their organizations.
March 24, 2022 | 12:00PM – 5:00PM EST
Participants will access the forum through a Zoom link available after registration.
Event is complimentary for our employees, clients and partners.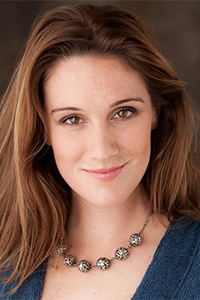 Rebecca Heiss
After earning her PhD with research designated as "transformative" by the National Science Foundation, Dr. Rebecca Heiss went on to hold multiple appointments in academia, applying her research to solve practical problems in overcoming what she refers to as "biological ghosts" – subconscious behaviors that haunt modern life.  She is also the founder of The Leap, a community where women transform and thrive.
Dr. Heiss has graciously agreed to be our keynote speaker and will be discussing how to use science and biology to chart a course to success and happiness.
Thank You to Our Sponsor!