Xchange Rate Connector for Sage X3
Sync Exchange Rates Directly into Sage X3
Does your business sell or purchase goods in foreign markets? Managing multiple currencies can be a daunting task for most global companies. The process typically involves manual exchange rate entries into your ERP system which can be both time-consuming and risky. The good news is…there is a better way!
If you are looking for a solution that eliminates costly mistakes and accounting errors while saving time spent on manual exchange rate entry, Net at Work's Xchange Rate Connector for Sage X3 is the answer.
Reliable Exchange Rates & Currency Conversion for your Business
Net at Work's Xchange Rate Connector for Sage X3 uses the Currencylayer API to automate importing of currency exchange spot rates. Over 250,000 companies use the Currencylayer API to access data for 168 world currencies. The exchange rates for all currencies configured in Sage X3 are imported from Currencylayer into Sage X3 daily.
Key Features
Sage X3 V12 is compatible with the Xchange Rate Connector with the following features:
Uses the Currencylayer API*
Imports foreign exchange rates into Sage X3 daily
Runs as an X3 Batch Server Task
Custom flag allows you to retrieve relevant currencies to 'Get Conversion Rate'
Leverages standard Sage X3 Currency Rate Tables, Rate Types and History
Easy to configure and rapid deployment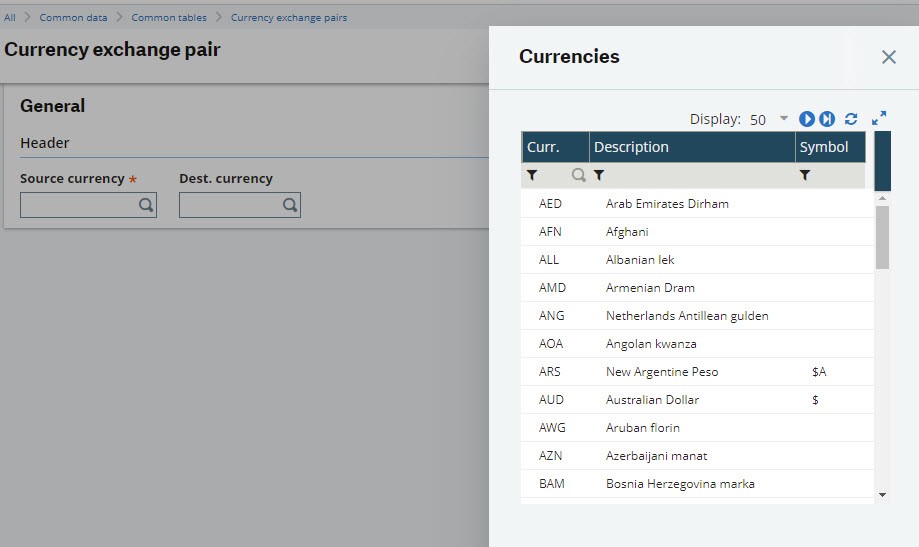 Easy-to-Integrate API
The Currencylayer API delivers reliable and accurate currency exchange rates and is accessible through a simple API request. The Net at Work Xchange Rate Connector accesses the data in JSON format.
For more information about Xchange Rate Connector for X3, or any other Sage X3 questions, please contact us.
* A separate subscription plan from Currencylayer is required. Plans are priced by Frequency & Volume. Visit https://currencylayer.com/product for more information.