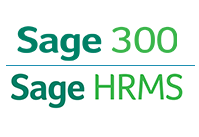 My Workforce Analyzer for Sage HRMS and/or Sage 300 is a tool that tracks and analyzes your company information—so you can better manage and make informed decisions necessary about healthcare and the Affordable Care Act (ACA) requirements.
In this webinar we take a closer look at the features available through My Workforce Analyzer giving you the ability to:
Analyze employee hours of service to determine if you qualify as a large employer.
Determine coverage affordability.
Examine employee time required to monitor and manage part-time and full-time eligibility.
File the required ACA tax forms for employees along with filing service to the IRS.
My Workforce Analyzer uses the real time data from your Sage HRMS, Sage Abra Suite, and/or Sage 300 solution and displays all relevant information in an easy to read dashboard format.
Don't waste another minute struggling to understand the Affordable Care Act (ACA) and the impact it will have on your organization. My Workforce Analyzer can help.