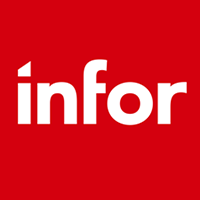 The latest editions of Infor CRM Cloud Edition offer significant upgrades for sales and marketing users allowing for more capability in the system while requiring less time managing data.
Watch this webinar and see some of the latest improvements that will help your sales and marketing organizations excel. In this session, Peter Thomas, an Infor CRM veteran, will walk you through many of these features including but not limited to:
Xbar to simplify sales users experience and decrease the amount of time needed to maintain key CRM data
Improved configurability of dashboards and reporting
How to create groups and segments of clients based on criteria you specify for targeting marketing and sales team focus
Coupled with Infor CRM's hosted infrastructure that eliminates the need to manage servers with your IT team, Infor continues to demonstrate its commitment to driving sales team effectiveness while reducing total cost of ownership.