Implementing Standard Orders to Ship Calendar Gadget in Sage X3
Sage X3 comes with a standard out-of-the-box, Orders to Ship Calendar. The benefit of using this gadget is to give the user insight into all orders based on required delivery date from a calendar visualization perspective. This allows for better tracking of both late and future shipments that need to be fulfilled.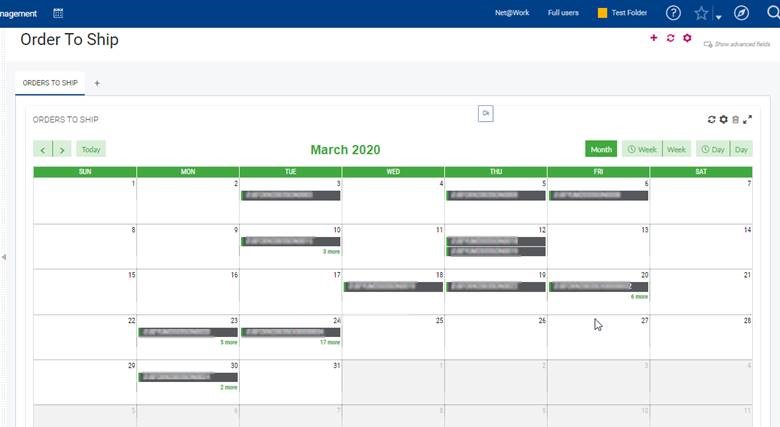 Adding the Calendar Gadget to a Homepage
The calendar gadget has been created as a menu item that can be added to a homepage.
Go to Administration > Authoring > Pages.
Identify the homepage that you want to add the gadget to. For our example, we will be using the NAexecutive page.
Click 'Edit'

In the top right corner, select Actions > Edit page content.

You can now determine where you want to place the calendar gadget. We created a new tab and added the gadget. NOTE: The gear icon near the refresh icon allows you to edit the name of the tab.

Within the 'Add New Gadgets' prompt, select Calendar > Stock > Stock > Orders To Ship.
That's it, you're done.
---
---
Modifying the Calendar Gadget
Sometimes you may want to modify the calendar gadget. For example, you may want to add order status to the description within the gadget so it shows both order number and order status.
Go to Setup > Interactive dashboard > Dashboard views.
Search for code RSTO0051.
Locate row 6 (this is if you want it in the header) and 7 (if you want it in the detail) in the visual component section.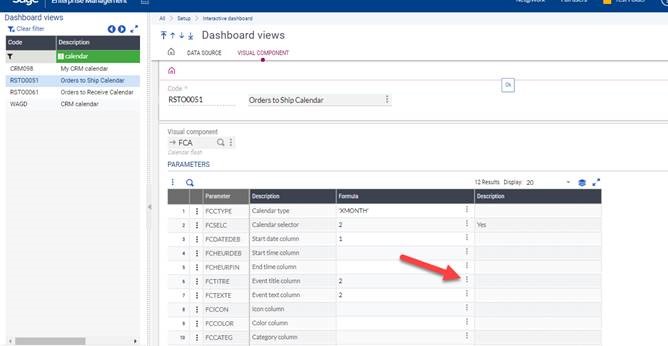 Select the column you desire, we are choosing Line Status in our case. You can add more based on the graphical query tool.


Repeat step 3a and 3b for Row 7
4.  Click 'Save'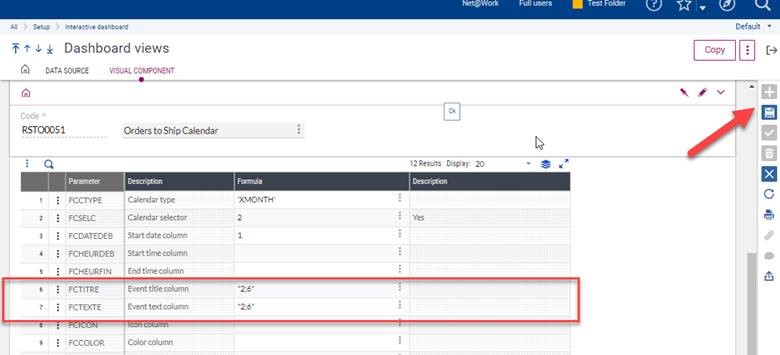 That's it, you're done. You can click on the order, and dynamically go into the transaction.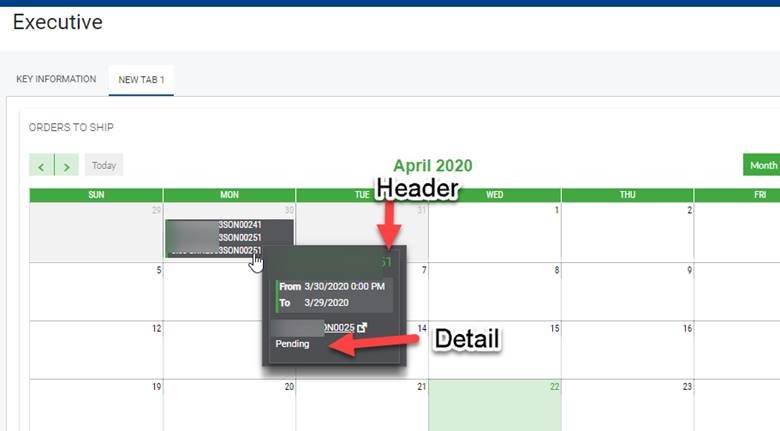 For help adding the standard Orders to Ship gadget, or any other Sage X3 question, please contact us.
Net at Work and COVID-19: Resources for Sage X3 Users