Gain Anytime, Anywhere Access to your Sage X3 Data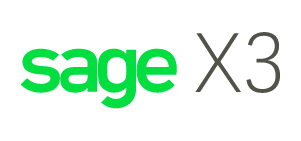 The Sage X3 Sales App is an intuitive, mobile solution that provides you with anytime, anywhere access to your Sage X3 data to help more effectively manage customers and sales, and improve collaboration and communication between sales reps and the office.
View this recorded webinar to see how with this self-service app, sales teams have the ability to make smarter, faster decisions without having to return to the office. Instead they can use an iPad to access real-time customer information — such as order history, dashboards on overall sales and specific product sales, and more — to take quick action and close sales.
Sage X3 Sales App is designed for manufacturers, distributors, and retailers who are looking to:
Improve responsiveness and effectiveness of field sales reps when responding to customers and prospects by providing timely information on an iPad.
Empower field sales reps to act on all sales opportunities with self-service access to inventory availability, tools to create sales quotes, and the ability to execute orders in real time.
Equip field sales reps who are on the road with an easily accessed view of their sales analysis, lead generation prospects, and customer appointments—keeping them in the know about the latest customer sales history.