Sage 100 vs 100c (Sage 100cloud) – What Is the Difference?
As technology continues to evolve, so do businesses and the ERP / Accounting systems that run them. As other developers have done in the industry Sage also offers a new subscription-based platform of Sage 100, called Sage 100Cloud (Sage 100c), now part of the Sage Business Cloud. What is the difference between Sage 100 and Sage 100Cloud (Sage 100c)? Where is the added value? In this post, we review the two biggest factors: licensing and functionality.
Licensing
Businesses now pay an annual subscription fee for 100c whereas Sage 100 licensing involved purchasing perpetual user licenses plus annual fees for support and maintenance. Most existing clients have found that the cost to utilize 100c was the same as what they were paying for annual support and maintenance under Sage 100. If you are an existing client, please contact your Net at Work Account Manager to confirm pricing and what is involved in switching to 100c. If you are considering investing in the Sage 100 product line as a new client, know that all new sales utilize the 100c subscription-based platform as of 1/1/2017.
Functionality
One of the biggest differences between Sage 100 and Sage 100c is the new user interface 100c offers. Users will find that it is a modernized interface that is customizable per user, thanks to features such as Themes and User Settings. Here is a glance at the new interface: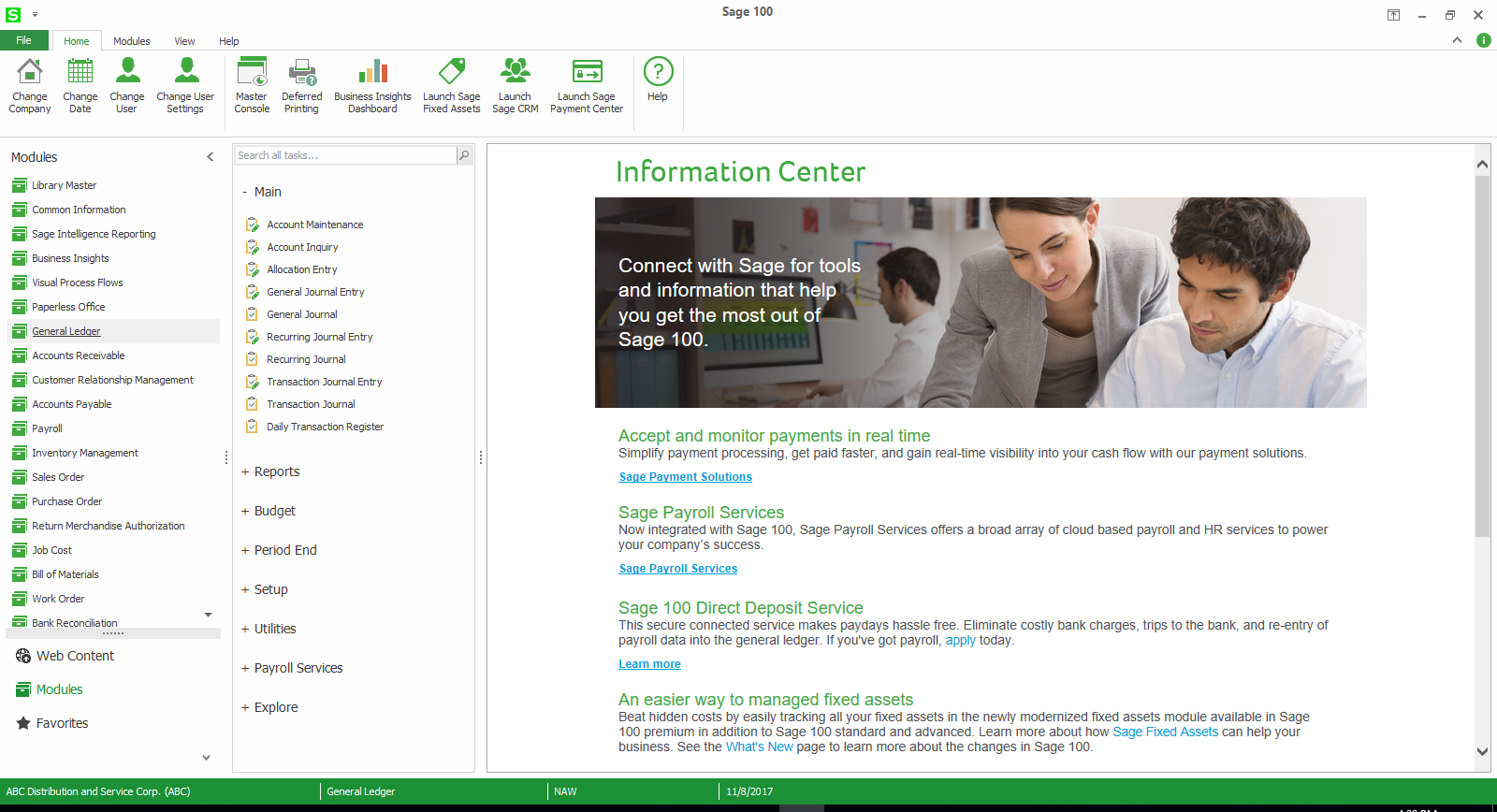 Here is a comparison between the Sage 100 and Sage 100Cloud (Sage 100c) launchers: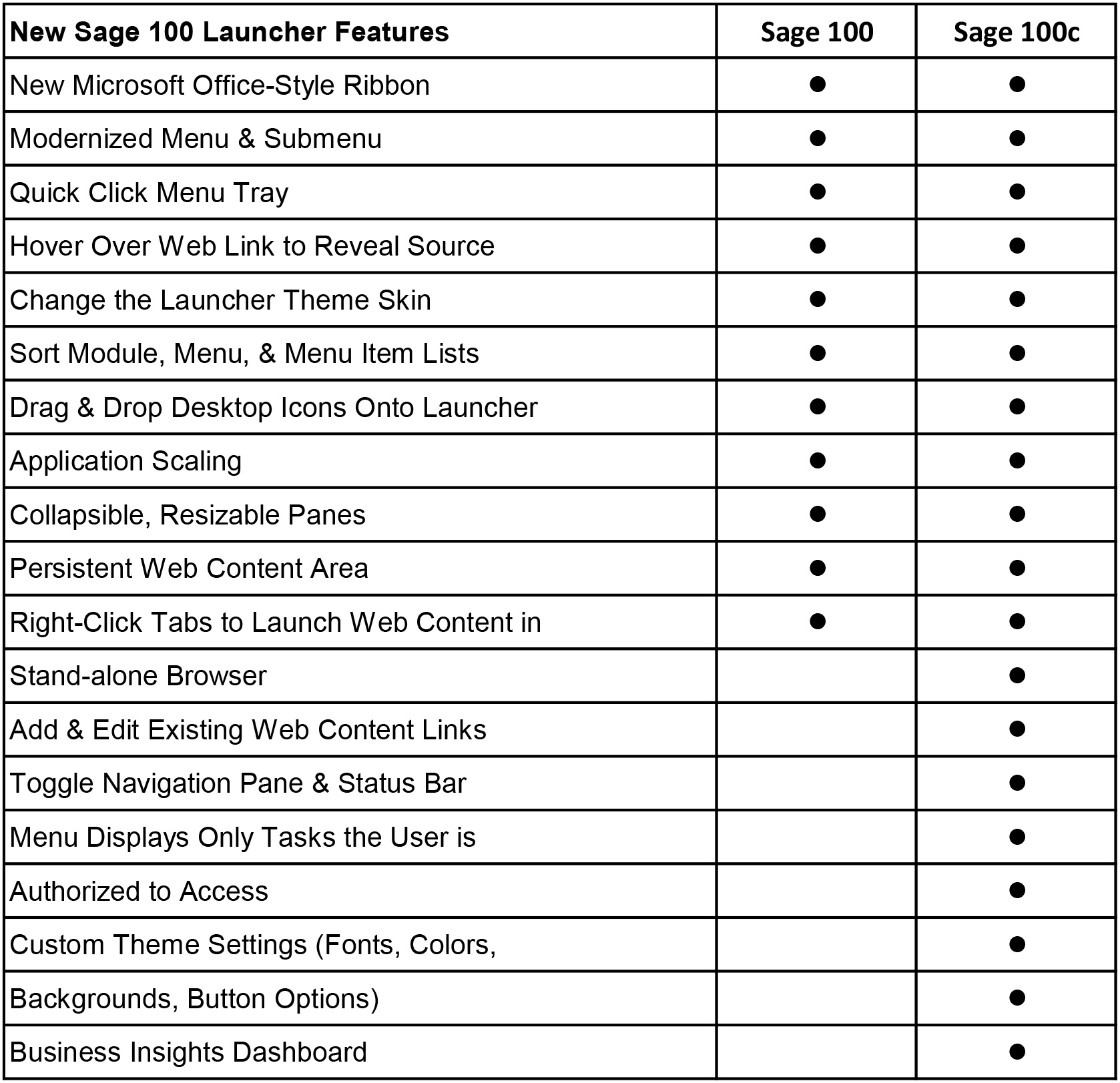 In addition to the Launcher features, Sage 100c boasts other new features and updates. See a comparison below: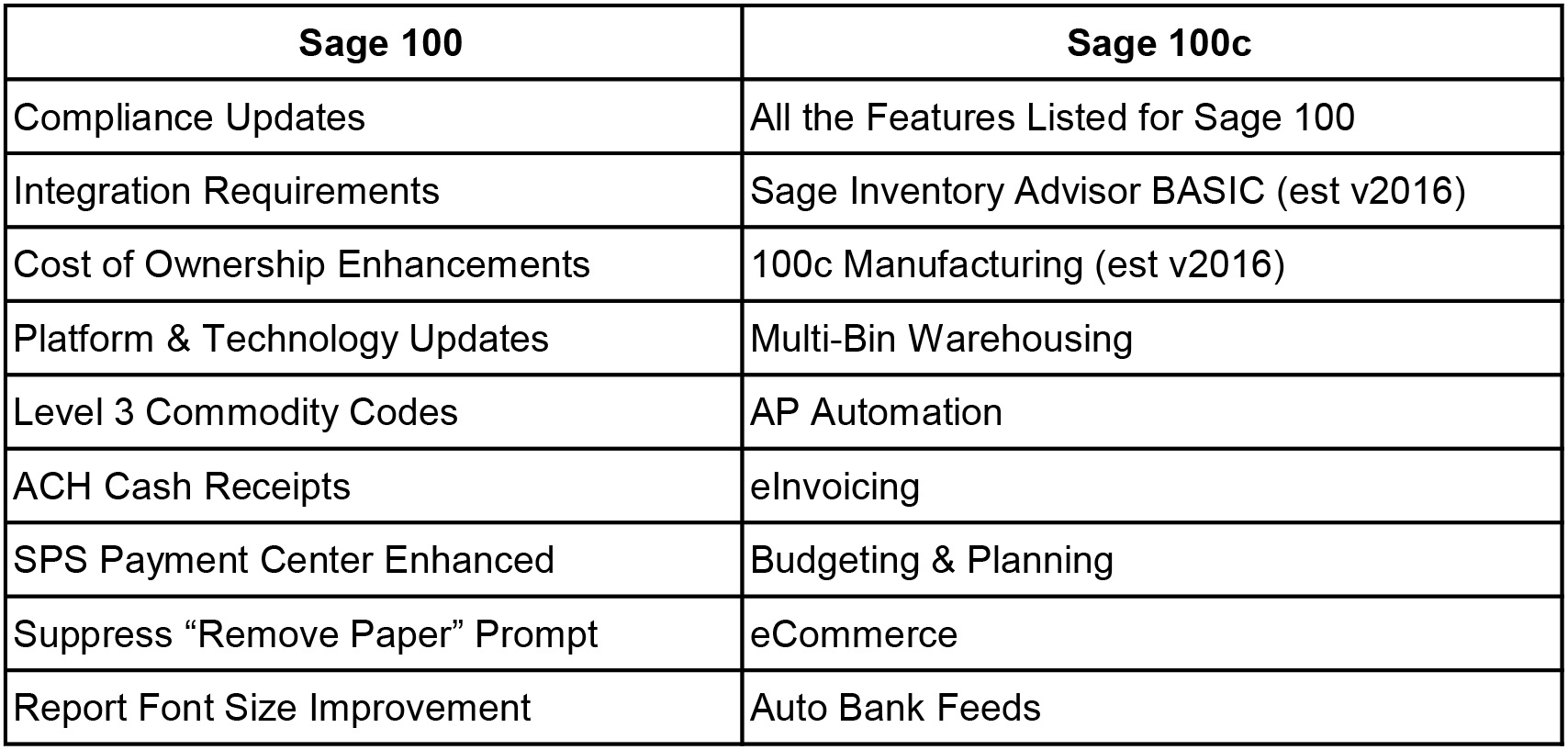 In October 2017, Sage 100 v2018 was officially released. Below is a high-level new features comparison: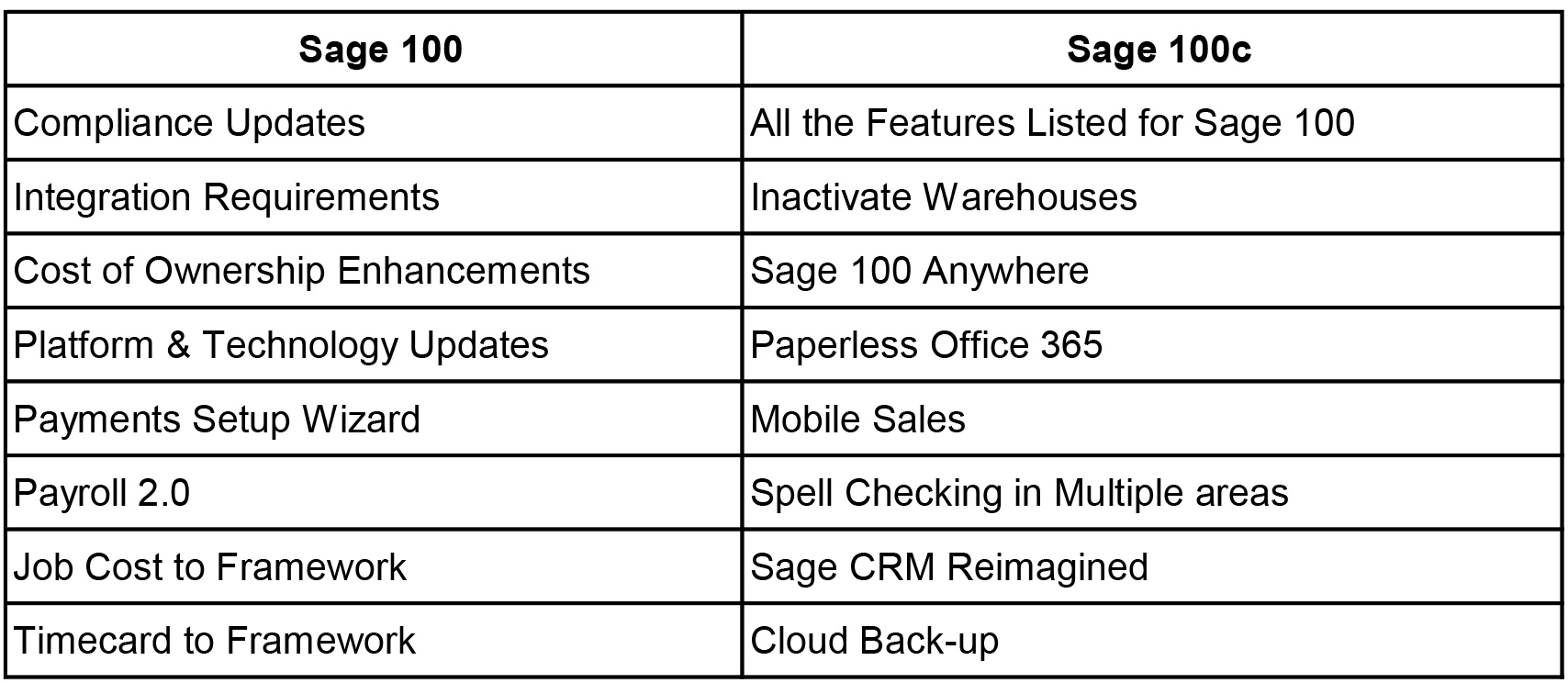 For a full listing of new features for v2018, take a look at our on-demand webinar: What's New in Sage 100 v2018 – Explore the Key Features in the New Version (Released in October 2017).
Sage 100 continues to remain a strong force in the ERP world. Whether you are an existing or future user, 100c is a natural-added value all users should consider. As Sage Software continues to grow, they will focus their development and enhancements on the 100c platform with end-users in mind. We look forward to seeing what is yet to come!