The Business Case for a Warehouse Management System
In today's fast-paced economy the need for increased inventory control, flexibility, speed, and more accurate fulfillment is high, especially as companies consider more and more of their warehouses and distribution centers as assets for competitive differentiation. In this post we cover three key improvements that can be realized by using a Warehouse Management System (WMS).
Key improvements utilizing a WMS system
Prevent shortages and production delays. Few things are worse than running out of parts and products right when you need them. To avoid costly delays in your manufacturing processes and customer order fulfillment, you should use inventory management software. It can help you know how much inventory you should keep on hand to meet demand.
Track inventory levels in real time. This goes along with the first advantage. Knowing how much inventory you have at all times is helpful because it lets you make smart decisions about when to reorder products. Inventory management software instantly updates your records when you buy and sell products, which is much faster than entering that information by hand.
Optimize warehouse organization. Speed is essential in having good customer service. Inventory management software makes your company move faster by improving your warehouse's layout. You can group similar products together and position popular products in ways that make them easier to access when orders come in.
A successful WMS implementation will provide these immediate key improvements, and result in streamlined compliance, efficiency, shipping and accuracy in your warehouse.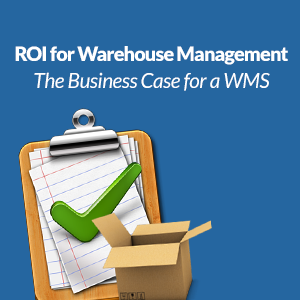 Recorded Webinar:
To see firsthand how a successful warehouse management system (WMS) implementation can provide a rapid Return On Investment, join supply chain visionary, Chris Barnes, as he delves into the business case and operational benefits for procuring and implementing a warehouse management system (WMS).