Non-Government Organization ERP Software
Sage ERP X3 is the ideal tool for Not-for-Profit and International NGO's
who requires transparency and control for good governance.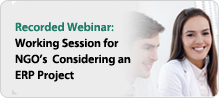 Ready to Get Started?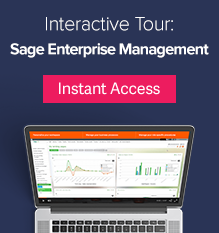 Sage ERP X3 for Not-for-Profit and International NGO's
Plan - Develop - Uplift
Non-government organizations often use multiple systems to track financials, contracts and supply chain across multiple countries, languages and legislations; different systems with different technologies, capabilities and overlapping functionality exist in some locations and are completely absent in others. The lack of common effective management systems that support processes and provide visibility makes developing new strategies difficult; hinders transactional execution and makes it challenging to embed and enable process improvements and best practices. Integration among systems and spreadsheets is often limited or not existent.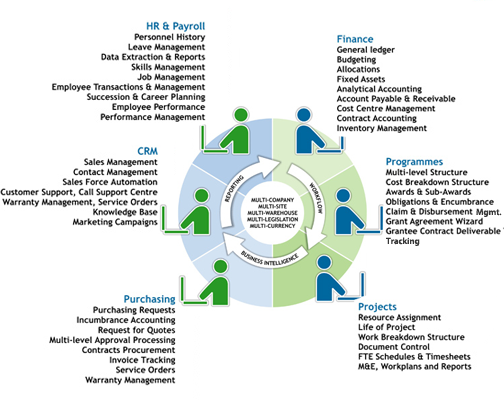 Until recently ERP systems that meet the requirements of a demanding NGO were not available in the marketplace and those used by most organizations don't adequately support current or expected business requirements. Built on Sages Application Framework for the Enterprise (SAFE), Sage ERP X3 provides single powerful multi-legislation, multi-language and multicurrency system for the NGO enterprise all within a single system.

Interactive Product Highlights
Explore eight different interactive views of Sage ERP X3 in action with key benefits illustrated in a highly visual and informative way.
Sage is the world's third-largest publisher of management solutions; Sage simplifies and automates the management and business processes of 6.1 million companies in 70 countries. Built on Sages Application Framework for the Enterprise (SAFE), Sage ERP X3 provides single powerful multi-legislation, multi-language and multicurrency system for the NGO enterprise all within a single system.
To ensure the enhanced efficiency of your organization, the Sage X3 Enterprise ERP system shares all information now required for enterprise management in a single database. When you load information in the system it is distributed throughout the enterprise. The information is present in real time wherever it is needed. This means no need for re-entry, no time lost, fewer errors, reliable and coherent data.
7 Answers You Should Consider When Choosing Your Business Software Platform:
No technology lock-in: no impact on organization applications when technology evolves.
The best performance, from 10 to 1000+ concurrent users around the world.
Extensive administration toolset: no third-party tool needed to manage the system.
The best interoperability, with a true Web Oriented Architecture design.
High adaptability to enterprise-specific processes, with a productive and coherent development environment.
Smart user ergonomics.
The lowest cost of ownership for the functionality provided.
Sage ERP X3 incorporates Workflow management that enables organization to automate the flow of information within and outside an enterprise based organization - specific work practices and procedures for handling important and exceptional events.
Unlike traditional workflow automation software systems that come with pre-defined workflow processes, the extensive parameterization available within Sage ERP X3 makes it possible for organizations to define any business event and condition to initiate workflow messaging and/or trigger processing. It makes it easy to automate traditional paper-based and task-intensive processes such as purchase requisition signatory approvals and credit manager reviews of orders placed on credit hold.
Workflow automation software enables you to:
Trigger an event (initiate processing, send e-mail, etc.) based on user actions such as printing, creating or editing records, deleting data or based on the result of an inquiry.
Trigger the dispatch of e-mails (including attachments), allowing the recipients to take action by simply clicking on the embedded option button (for example: approve or reject a purchase request).
Provide users with work schedules based on customized processes or workflow circuits trigger workflow circuits based on batch processes such as data imports or exports.
Benefits:
Workflow management software helps streamline business operations.
Facilitates internal/external flow of information while simplifying controls with workflow automation software.
Fits your own rules and procedures for handling key and exceptional events via simple and intuitive parameterization.
Organizations have traditionally faced a daunting and challenging task in the issuance and administration of grants and sub-grants. It usually involves managing a review process involving multiple reviewers for potentially hundreds of applications, ensuring the appropriate and timely disbursement of funds, monitoring the activities of the funded program for success and compliance, and preparation of reports and other analyses to respond to management and regulatory inquiries.
Systems often don't adequately address multiple legislations, currencies and languages from within a single system. Multiple systems across the enterprise result in fragmented data, making timely and accurate reporting difficult, as well as increasing training and the maintenance cost.
Sage ERP X3 provides an end-to-end management tool which is capable of managing and consolidating financials across multi-language, multi-legislation and multicurrency geographies including multiyear in- and outbound grants. Complex allocations can be effected on the fly to ensure obligations and encumbrances are effectively managed and reported.
Sage ERP X3 ensures a clear distinction between disbursements and expenditure to ensure that funds disbursed are used as intended and appropriately accounted for. Multi-year life-of-project planning, budgeting and reporting capability is incorporated.
It can also handle transfers and reporting of information from one country to another, and between subsidiaries and their headquarters.
Sage ERP X3 combines decentralized and international company management.
Peculiarities relating to different legislations are integrated as early as the product design stage: predefined accounting systems, payment entries involving up to four accounting steps; user definition of bank files, open-ended and adapted to national format; management of fiscal and excise taxes and associated returns (hardcopy or magnetic format according to legislation); fee and sales returns; closing of financial periods in successive stages or simplified form, etc.
Local particularities are centralized and packaged to provide a single solution irrespective of working language or country. Functional comprehension and maintenance of these environments are simplified.
Sage ERP X3 Finance consists of three major functional domains - General Ledger, Accounts Receivable/Accounts Payable and Fixed Assets.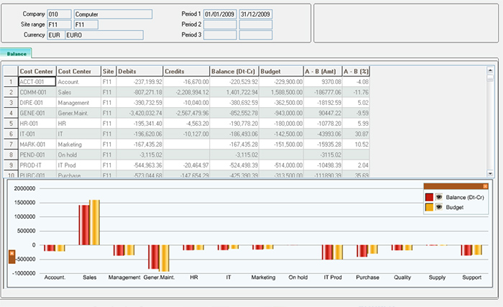 For many NGO's, Supply Chain Management enables the provision of supplies and services worldwide, often to disaster locations with lifesaving consequences. Nonmonetary goods and services are generally managed in complex spreadsheets and delivered to remote parts of the world; often accompanied with expiry dates, restrictions and complex logistics.
Increasingly complex programs requiring commodities across the spectrum of food, non-food and services, ever increasing transaction volumes and the growing number of emergency relief efforts each year, is often overwhelming for SCM operations staff.
Sage X3 Enterprise covers the Supply Chain process from end to end, starting with the management of solicitation, input and follow-up of replies and integration into a contract supply base. This is followed by purchase requests, orders raised and delivery monitoring, subcontract orders, buyer workloads and management of signature circuits through to incoming goods reception and verification of invoices. Analytical tools are used to monitor exchanges with suppliers, to meet the main objectives of the purchasing departments in terms of quality assurance, compliance with delivery dates and purchase cost. Integration into the accounting system is automatic via preliminary and firm commitments. This provides operational budget control from purchase requests to the issue of orders. Actual data is integrated automatically via management of invoices receivable and definitive invoices. Accounting procedures involving averaging of expenses in relation to service provision periods is also possible.
Warehouse management ensures optimum coherence and real-time monitoring of inventory status data. Inventory control is fully user-definable on each site with the application of the multi-site, multi-warehouse and multi-location management. The inventory management module also incorporates some powerful quality control functions, also providing for total traceability of inventory quantities in real-time, both upstream and downstream, by material flow management.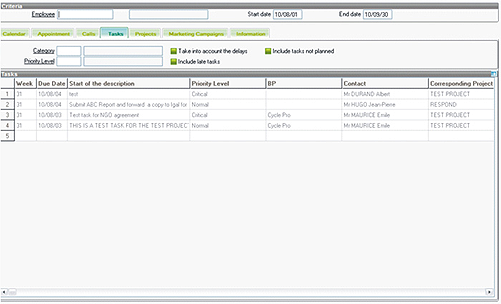 Digitalization in the Chemical Industry: Choosing the Right ERP Solution as an Enabler of Growth
In this webcast, Matt Rand of Palmer Holland, a leading chemical distributor, joins us to discuss their motivation in seeking a new Chemical ERP business management solution, their digital transformation journey and why ultimately they chose Sage X3.

View Webcast
Why Sage X3 is The Choice for Chemical ERP
With ever-changing compliance rules and greater complexity, disjointed systems or too costly market solutions are the enemies of chemical manufacturers & distributors – occurring when ERP, CRM, & supply chain processes are allowed to operate in silos. Thankfully, today's business management solutions have been evolving to meet the industry's complex demands.

View Webcast
Winning in The Chemical Marketplace: Integrating eCommerce & Chemical ERP
Watch this recorded webcast for a look at how integration of Sage X3 and eCommerce is easy, powerful and a must-have for the fast growing digital chemical enterprise.

View Webcast
Telltale Signs that You've Outgrown Your Accounting or ERP Solution
View this on-demand webcast for an engaging discussion about how you can spot the not-so-obvious signs that you're running an outdated or underpowered accounting software or ERP solution. It will help you identify gaps in your current solution and recommend next steps.

View Webcast
5 Things Businesses Shouldn't Overlook When Selecting an ERP System
Watch this FREE recorded webinar to learn about a framework you can use for ERP justification and vendor selection. Ensure you don't overlook the important questions when choosing a software package to help run your business.

View Webcast
ERP in the Cloud - The untold story of simplicity, flexibility, and ROI
Learn how to easily assess different options for deploying ERP-on premise, on demand/SaaS, vendor-hosted, etc.-and get a rich understanding of what it means to be "in the cloud."

View Webcast

Client Testimonial: Five Star Products Inc.
Watch this Sage ERP X3 success story about Five Star Products Inc., a process manufacturer, and distributor of cement, precision grout and concrete repair products.
Dynarex Corporation
From its headquarters and distribution operations to its four remote shipping and warehouse locations, X3 provides enterprise-wide tools to this leading wholesaler of medical products.

View Client Story
Five Star Products
Learn how Sage X3 ERP solved the manufacturing and reporting challenges of this concrete and cement products manufacturer and distributor.

View Client Story
Golden Artist Colors, Inc.
Read how an ERP solution helped a global paint manufacturer streamline the flow of information, improve inventory management and enhance customer service.

View Client Story
Blount Fine Foods
Read about how one shellfish processor is positioned for continued growth with its ERP solution.

View Client Story
Schroeder Company
Learn how this dairy manufacturer milked the benefits of its ERP solution for better planning production and forecasting demand.

View Client Story
Rudy's Tortillas
Learn how this ERP solution that was a perfect wrap for a national tortilla manufacturer and distributor.

View Client Story
Ganong Bros. Limited
Learn more about how Canada's oldest candy company realized a full ROI from its ERP solution in less than one year through labor efficiencies and improved support of the company's growth and expansion.

View Client Story
Avmor Limited
Read how a leading cleaning products manufacturer and distributor experienced improved collaboration, decision making and forecasting from its ERP solution.

View Client Story
Aceto Corporation
Read how a leading global chemicals distributor found ERP success for improved flexibility, scalability and regulatory compliance.

View Client Story
A requirement by all NGO's is to be able to plan the use of funds and report back to the donor agency on how these funds have been used. There are various contractual requirements to manage these awards that stipulate the values, availability and rules to access the funds and further broadly relate to reporting, measurement and inspections. Where manually managed this process is often error prone and complex to govern.
Sage ERP X3 effectively manages contractual agreements that include:
In-coming and out-going agreements that include prime contracts.
Cooperative agreements.
Subcontracts from prime contractors.
Funding agreements from donor agencies.
Bi-lateral and multi-lateral donor agreements.
Procurement instruments.
Assistance instruments.
MOU that may not have monetary implications.
The contract management facility is fully integrated with Microsoft Outlook, controlled by workflow, has version control and is designed to be used in the field with appropriate transparency to region, geography and head office. The structure ensures that the compliance and execution of contracts can be managed and reported from within the organization hierarchy; whether by an individual, a manager, a country manager a global program or by a contract manager.