Virtual Forum
WOMEN AT WORK 2022 LEADHERSHIP FORUM
Event Program
12:00-12:15 PM ET
Kick-off Introduction to Women at Work
Gayle Heskiel
---
12:15-2:15 PM ET
Keynote Address
Dr. Rebecca Heiss
---
2:30-4:00 PM ET
Panel of Net at Work Partners – Tools for Charting a Course for Success
Nancy Teixeira – Senior Vice President of Partner Strategy & Sales, Sage
April Blankenship – Director of Marketing, Altec
Wendy Morales – EVP of Global Development, dialogEDU
Moderated by Allison Dobson
---
4:00-5:00 PM ET
Networking – Suggested networking topics:
What has been successful for you in charting your own course? Feel free to share tips or a whole story.
Do you have a Diversity & Inclusion initiative and what have you seen to be successful in your organization?
What is the most valuable advice you could offer to young women just starting to chart their own courses for success?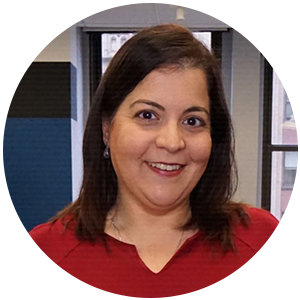 Gayle Heskiel
Gayle Heskiel is the Chief Operating Officer at Net at Work, and founder of the Women at Work corporate initiative. With more than 30 years of experience in the tech industry, Gayle has been an inspiring leader and mentor for many women technologists. As a graduate of The Wharton School, she has extensive business and financial acumen and combines it seamlessly with her deep technical expertise. As our COO, Gayle focuses on optimizing operations and systems, leading continuous improvement and streamlining financial processes. She is a problem solver who is focused on delivering the absolute best to her customers and a collaborative integrator who has spearheaded numerous initiatives and teams to innovate and perform. But her most important role is to coach her 4 daughters to have confident humility and unstoppable ambition.
---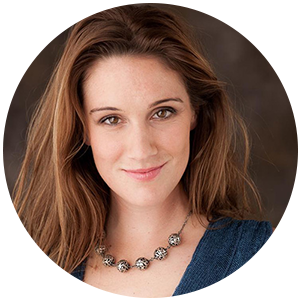 Dr. Rebecca Heiss
Dr. Rebecca Heiss is dedicated to helping us overcome our evolutionary limitations – the ancient fears that hold us back, fears that we're often not even consciously aware we have. Her research has been designated "transformative" by the National Science Foundation and it is waking up audiences around the world. Dr. Heiss confronts these fears daily in her own work and applies her research to solve the practical problems of overcoming the unconscious behaviors that haunt modern life. She is the founder/CEO of the self-awareness, 360-leadership review app, called icueity (i-cue-it-ee), which helps every individual reach her/his full potential. She's also the author of the acclaimed new book Instinct -rewire your brain with science-backed solutions to increase productivity and achieve success. She has been honored to speak internationally on her work, including multiple TEDx talks, and has found her calling in helping others recognize the power of unconscious biological limitations in their lives. She is a full-time speaker and facilitator of her Fearless Accelerator program and Year of Happy – an experience that delivers programming and physical subscription boxes with challenges and community to move otherwise successful people from a state of languishing in "meh" to finally finding HAPPY.
---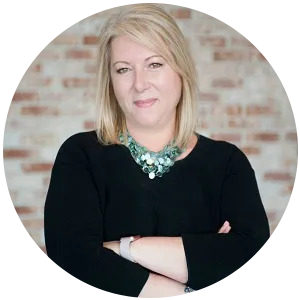 Nancy Teixeira
Nancy is a veteran of the channel ERP space, with more than 20 years' experience leading teams focused on delivering channel success for some of the world's leading ERP providers including Microsoft and Sage. Nancy is the Senior Vice President of Partner Strategy and Sales for Sage North America. Her team is responsible for the overall channel go-to-market strategy, channel programs, partner recruitment and enablement, and customer retention across the Sage midmarket portfolio of products including Sage Intacct, Sage X3, Sage 100 and Sage 300. Prior to Sage, Nancy served in a variety of channel leadership roles at Microsoft for over 10 years. Developing people and building "destination" teams is what motivates and fuels her. She is a multi-year nominee for Sage awards including: Inclusive Leader of the Year and Inspirational Woman of the Year. Nancy was named in CRN's Women of the Channel and recently made CRN's Channel Chiefs list. She has been married for 34 years, and is the mother to 2 adult children who inspire her to do better. When she's not working, you can find Nancy climbing mountains or on a hiking trail.
---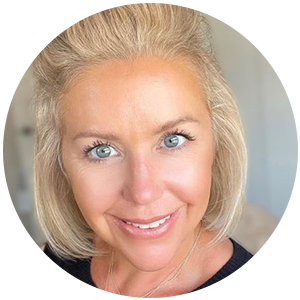 April Blankenship
April Blankenship has over 22 years of enterprise business application experience and is currently the Director of Marketing at Beyond Limits – Altec, Inc. in Laguna Hills, CA., a workflow-enabled document management ISV which allows companies to streamline business processes and 'go paperless.' Over her career April has served on several industry boards and advisory council positions such as the Information Technology Alliance (ITA) Board of Directors, IAMCP SoCal Board as Director at Large, Microsoft Dynamics Communities Advisory Board and Microsoft PEX PAC. Outside of work, April enjoys traveling, cooking, staying active by attending spin cycling classes, backpack and hiking.
---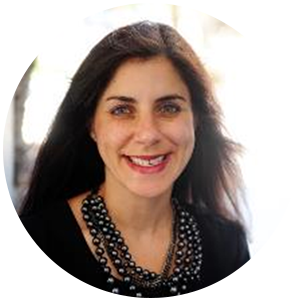 Wendy Morales
Wendy Morales is the Executive Vice President of Global Development at dialogEDU. Mrs. Morales is an experienced leader in private-sector online education and corporate technology with over 25 years of experience. A graduate of The Wharton School and Liberty University, Mrs. Morales' passion is consulting with corporations and institutions to enhance their education and training. Mrs. Morales is bilingual in English and Spanish, and she has traveled extensively to over 70 countries. Mrs. Morales and her husband have three children and reside in Akron, Ohio.
---
Thank You to Our Sponsor!