Discover Magento eCommerce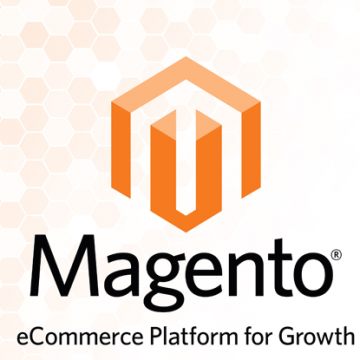 Discover why thousands of leading businesses and brands have chosen to work with Magento. With more than 200,000 merchants worldwide, Magento delivers a complete eCommerce solution offering a flexible, feature-rich solution that addresses a wide range of business sizes, needs and budgets. It is the complete eCommerce solution that combines an unrivaled feature set with world-class support and virtually infinite flexibility. All at a fraction of the price charged by competitive platforms. Plus, there are thousands of extensions and an open architecture which allows for even more functionality and integration with other best-of-breed enterprise systems, including leading ERP/ Accounting solutions on the market.
What's Under the Hood?
Magento is an open-source application built upon the PHP programming language and the MySQL database; likely the two most popular development technologies on the web today; powering some of the most high traffic sites on the net. It's highly evolved object oriented code allows for extensive augmentation without disrupting version updates to the core site.
Magento is extremely feature-rich "out of the box" and includes advanced site management, marketing and promotions tools, search engine optimization, analytics and reporting to name just a few. It can also be augmented with either existing add-ons or via custom development.
Magento Services Overview
Net at Work is a leading Magento certified solutions provider and partner with extensive experience in consulting, implementing, launching and supporting eCommerce to help their clients achieve their full online potential. Their Magento expertise compliments a full portfolio of web-related services and business application solutions including:
eCommerce Design and Development
Consultation, Solution Architecture & Conversion Optimization
Systems Integration (ERP, CRM, Amazon, Etc..)
CMS Development/Integration (WordPress, Joomla)
Custom Web App Development
Performance Optimization & Security
Online Marketing (SEO, SEM, Email, PPC)
Support
Expertise in Building Success Online
As a provider of e-commerce and business and financial applications since the mid-nineties, Net at Work has the technology and business experience you need to make online commerce succeed.
We not only focus on building you a successful site, but also seek to ensure that you build a successful business. We look for the unseen issues that could create profit or create excess overhead, helping you to find ways to drive down transaction costs, streamline your shipping, and offer tools to keep potential customers on your site.
What Makes Us Different?
Net at Work is a large Technology Consultancy with a long history providing a full-range of services to over 5,000 clients since 1997. We see ourselves as your trusted advisor and web team in one with a focus on making both your offline back-office and online operations more efficient, effective and profitable.
Leading Sage Partner: Experts in Sage ERP, CRM, and HRMS software
End to End Solution: Full portfolio of business, web, IT, and software solution
Experience: Building Client Success Online Since 1997
Systems Integration: Expertise integrating third party systems into Magento
ERP: Experience with ERP/Accounting systems & website development
Business Consultants: Understanding of business processes & integration into eCommerce
Systems Integration
Net at Work is THE integration company. Our first e-commerce project integrated into a customized enterprise level accounting application and we continue to refine our integration practice on every new project. We have integrated accounting, customer relationship management, shipping and warehouse management applications with each other and the web. We have teams of business consultants to ensure your applications integrate in the most secure, congruent and efficient way possible.