On-Demand Series: Business Intelligence Bootcamp – Get Your BI in Shape! –
Watch Now
POWERFUL COMPLEMENTARY SOLUTIONS TO MATCH YOUR SPECIFIC NEEDS
Simplify the process of collecting, organizing and analyzing data.
We also support these visualization tools:

As the market-leading choice for modern business intelligence, Tableau's analytics platform makes it easier for people to explore and manage data, and faster to discover and share insights that can change businesses and the world.
Everything we do is driven by our mission to help people see and understand data, which is why our products are designed to put the user first—whether they're an analyst, data scientist, student, teacher, executive, or business user. From connection through collaboration, Tableau is the most powerful, secure, and flexible end-to-end analytics platform.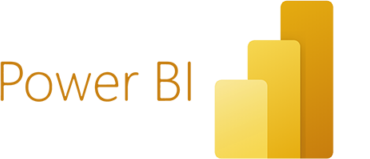 Easily connect to, model, and visualize your data, creating memorable reports personalized with your KPIs and brand. Get fast, AI-powered answers to your business questions—even when asking with conversational language.
Power BI is a collection of software services, apps, and connectors that work together to turn your unrelated data sources into coherent, visually immersive, and interactive insights. Power BI lets you easily connect to your data sources, visualize and discover what's important, and share that with anyone or everyone you want.
Ready to Learn More?
Our Enterprise Business Intelligence experts are ready to answer any questions you may have. Use the contact form or contact a department directly below:
General Inquiries:
1-800-719-3307
Sales:
1-800-719-3307, press 2
info@netatwork.com
Support:
1-888-494-9479
helpdesk@netatwork.com