UNLEASH THE POWER OF NETSUITE
Net at Work is your Go-To 5 Star NetSuite Solution Provider, Consultant & Reseller
As a leading IT Consulting firm and top 5-Star NetSuite solutions provider, our teams of analysts, consultants and developers have the experience & capabilities to service all your NetSuite and related technology needs. From new implementations to ongoing support we provide industry-leading NetSuite services via our offices throughout North America.
NetSuite Implementations
NetSuite Consulting
NetSuite Integration
NetSuite Support
NetSuite Helpdesk
NetSuite Training
Our NetSuite Consultants and Support Desk are on call for all your NetSuite needs.
A Pathway to Success: NetSuite SuiteSuccess
SuiteSuccess is the culmination of a multi-year transformation effort to combine the NetSuite unified suite, 20 years of industry leading practices, a new customer engagement model and business optimization methods into a unified, industry cloud solution.
SuiteSuccess is engineered to solve unique industry challenges that historically have limited a company's ability to grow, scale and adapt to change. Most ERP vendors have tried to solve the industry solution problem with templates, rapid implementation methodologies and custom code.
Explore SuiteSuccess Verticals and Demos:
 NetSuite Role-Specific Video Demos
Watch role-specific video demos to see how NetSuite empowers individuals across all roles in an organization.
Explore    Features
Access Your On-Demand NetSuite Demo
Request an On-Demand demo of the World's #1 Cloud ERP System.







Artistic Tile
FORTIFYING A DESIGN LEGACY THROUGH DIGITAL TRANSFORMATION
"Net at Work has helped us future-proof the operation. Innovation has always been the driving force behind our products, but our old technology was holding us back. We've successfully combined our traditional business approach with cutting-edge technology."
Erickson's Slide
NET AT WORK STEPS UP NETSUITE'S VALUE PROPOSITION FOR ERICKSON'S FLOORING
"If we had it to do over again, we would have retained Net at Work right from the start. They really allow us to unleash the power of NetSuite and put it to work for us."
Dave Powell, IT and Marketing Director

Sonic Packaging
RAISING EXPECTATIONS IS ALL IN A DAY'S WORK FOR SONIC PACKAGING
"Solving challenges like those Sonic was facing is what they live for. So, we didn't bother with an ERP consulting company to help us analyze ERP applications. Instead, we brought in Net at Work."

Wormser Slide
NET AT WORK ACCELERATES DIGITAL TRANSFORMATION FOR WORMSER CORPORATION
"Without Net at Work I don't think we'd have been able to get the full value out of NetSuite. The publisher might understand the software, but Net at Work understands our business."
David Wormser, Chief Operating Officer

NES Slide
NET AT WORK AND NETSUITE: A SHINING SOLUTION FOR THE NES GROUP
"We had a clear vision of what we wanted NetSuite to do for us. Net at Work listened to us, understood that vision, and then set out a plan to help us achieve it."
Aaron Klein, VP of Operations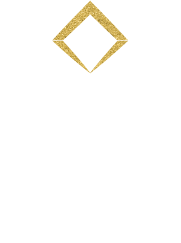 HolwegWeber Slide
HOLWEGWEBER HAS SUCCESS IN THE BAG THANKS TO NET AT WORK AND NETSUITE
"Net at Work has the real-world business experience in the manufacturing sector that worked to our advantage. It's not enough to be a product expert, you have to have industry expertise and the time, resources, and commitment to understand how the customer's business operates. Net at Work brought that to our project."

Protochips Slide
SUPPORTED BY NET AT WORK AND NETSUITE PROTOCHIPS FOCUSES ON GROWTH
"Net at Work brought a strong financial background, expert project management skills, and a deep understanding of the product."
Nelson Marthe, Manufacturing Engineering Manager

Get in Touch
Contact a NetSuite expert, get support, or request a demo below.