Sales and Use Tax Automation
Everything your business needs to manage sales and use tax – and pay only for what you use. It's that simple.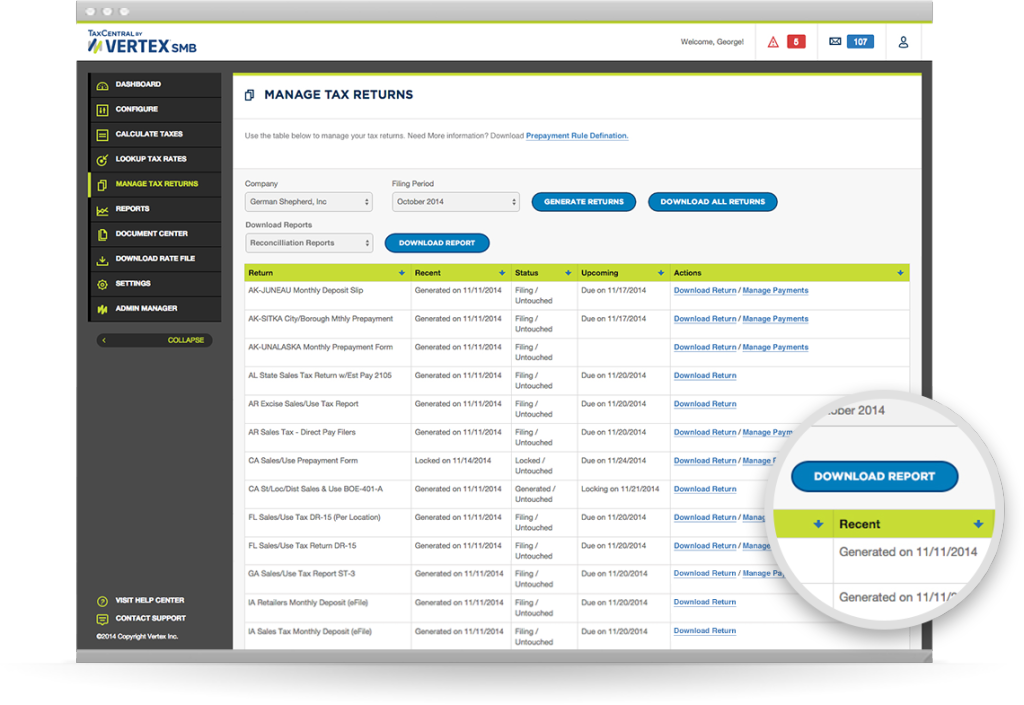 Why Vertex SMB?
As the market leader for tax technology, we can help you streamline tax calculation, increase accuracy, and stay compliant, keeping you on top of tax rate updates. Vertex SMB also integrates directly with industry-leading mid-market ERP systems and ecommerce platforms such as Magento, NetSuite, Sage 100, Sage 300, and QuickBooks.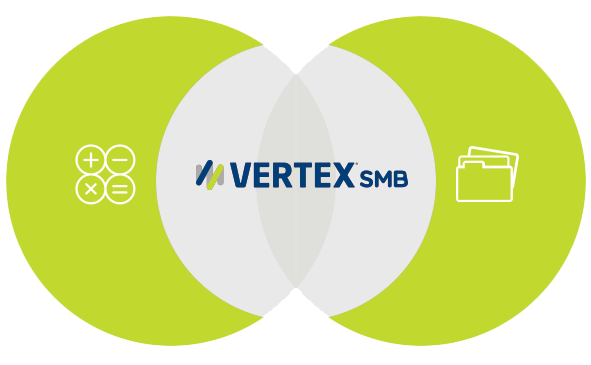 Tax Calculations
Vertex SMB ensures that your calculations are based on accurate rates and rules. We continually update to keep you current and compliant.
Returns
You can be assured that your returns are accurate and on time for every jurisdiction, every time.
---
Solution Features
Calculations and Returns In One Solution
Exemption Certificate Management
Recent Vertex SMB Resources
Recorded Webinars & Demos
How SMB Retailers Can Conquer the Complexities of Rapid Growth For growing retailers, seemingly minor business decisions can have major sales and use tax implications. Download this eBook and learn more about the five steps companies can take to simplify…
Watch Now »

Avoid Tax Audits by Automating Your Sales and Use Tax Reporting Tax professionals have little trouble agreeing that compliance and audit concerns associated with missing or invalid exemption certificates is significantly challenging. With that in mind, this white paper will…
Watch Now »
Watch this Vertex SMB webinar to discover why using a sales and use tax automation solution can save time, ensure compliance, and reduce the risk of audit.
Watch Now »
White Papers & Guides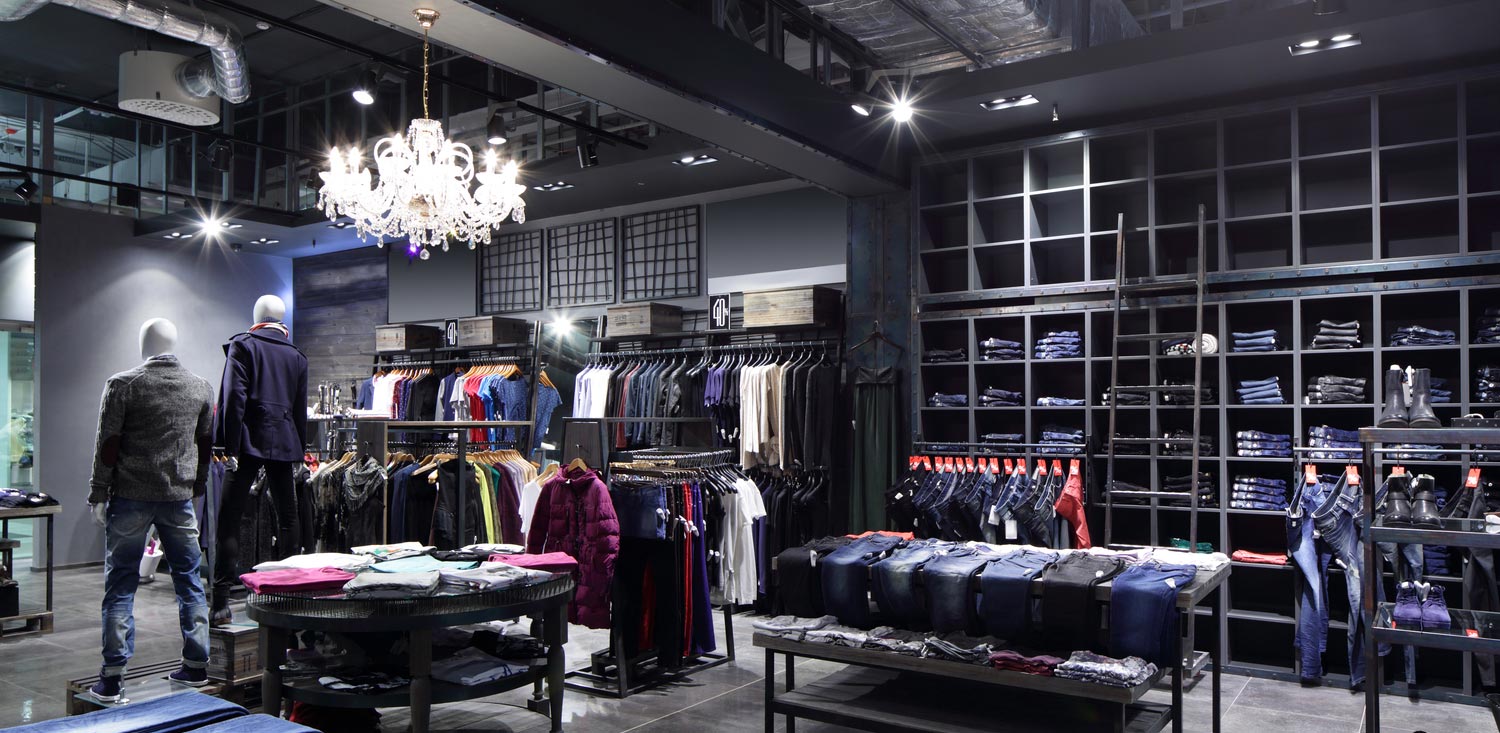 Automation of tax processes is the most common means of staying compliant and avoiding audits Sales and use tax have taken on an unprecedented level of importance as well as corresponding scrutiny by governments and companies in the past four…
Download Now »
Upcoming CRM Events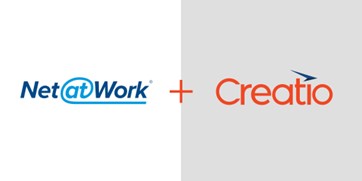 Join us to discover how cutting-edge automation, intuitive analytics, and streamlined processes can drive your sales to unprecedented heights. Don't miss out on the secrets to achieving faster closes and higher conversions. In this live, interactive web demo we will cover Creatio's next-generation, full-scale sales, customer service and marketing CRM all under a single, no-code platform.
Learn More / Register »
Get in Touch
Contact a Vertex SMB expert, get support, or request a demo below.