B2B at Work
B2B eCommerce Technology Suite
Highly Flexible & Customizable to Meet Your Needs.
Seamlessly integrates with ERP and your entire technology suite.
OUR INTEGRATION READY SOLUTION WORKS THE WAY YOU NEED IT TO
The B2B at Work eCommerce Technology Suite is powered by Magento, the #1 eCommerce Platform, and integrates your entire technology stack,
giving you valuable insights into your operations, marketing efforts, and customer needs.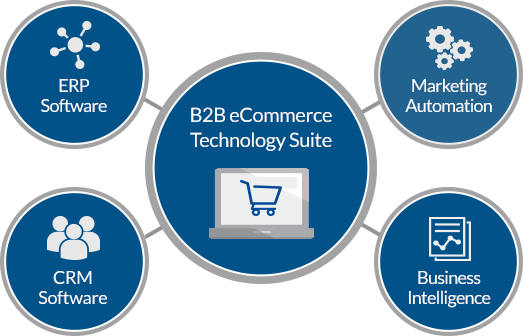 INTEGRATES WITH ALMOST ANYTHING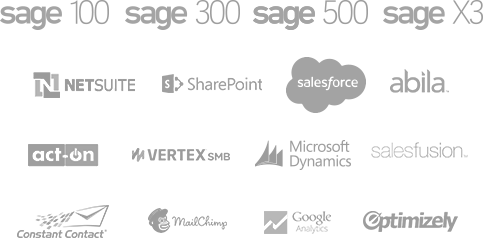 FEATURES OF THE B2B at WORK TECHNOLOGY SUITE
Engage Your Customers.
Optimized for Rapid Order Entry
Faster Checkouts – Say goodbye to page reloads. Customers can check-out quickly.
Predictive Search 'Add to Cart' – Customers can Add to Cart directly in the Search Bar after typing just a few characters.
Rapid Order Entry – Expedites the ordering process by allowing entry of information/SKUs into an order box.
CSV Import – Allows customers to import an order via an Excel sheet and check out. No need to dig through the site.
Reorder Recently Ordered Items – Simplify the process of reordering for customers who often make the same order.
Credit Card Vaulting – Credit Cards are completely secure, and not stored on your ERP system or Website. It's in the payment processor.
Matrix Ordering – Simplify complex product ordering with a Matrix that allows customers to combine different features that create the product they want.
Back-End Accounting & Operational Systems
Multi-User Account – Can create "Master" accounts, and "child" accounts for more security with controls.
User Account Dashboard – Beautiful and feature-packed dashboard that gives users a detailed view of their activity.
Credit Limit – Set credit limits and ACH processing.
Customer Based Catalog & Pricing – Allows you to market to certain customer bases, and price accordingly.
CSV Order Export – Customers can easily export their order history for import into their own ERP systems.
Designed for Business Intelligence
Administrator Analytics Dashboards – Gain valuable insights on customer behavior.
eCommerce Goal Tracking – Create and track your company's initiatives and goals.
Integration Ready – Integration ready for more powerful analytics tools.
Integrate Everything.
Ready integrations to CRM, ERP, Automated Marketing, Business Intelligence (BI)
ERP – Sage 100, Sage 300, Sage X3 and more.
CRM – Salesforce, Sage CRM and more.
Marketing Automation – MailChimp, Constant Contact, Bronto and more.
Business Intelligence – Optimizely, KISSmetrics and more
Powerful Flexibility.
Hyper Personalized User Experience
Multichannel Data Capture – Capture data across all channels (social media, phone transactions, website)
Product Recommendations – Market to customers based on behavioral patterns to improve sales.
Lost/Lapsed Program – Market (via email or a promotion) to older leads to help them make repeat purchases.
VIP Program – Market to your most important customers.
Landing Pages – Create unique landing pages for specific marketing campaigns.
Responsive Design – Rich, engaging and appealing web design.
The Net at Work Advantage.
Helping You Make the Best Use of Your Technology
More than just eCommerce – Two decades of experience in all facets of business technology.
200+ Consultants – Expert advice from experienced and knowledgeable consultants.
Agile & Fast Results – Fast, responsive, real-time updates.
Certifications – Including Magento, WordPress, PMI, PMP, MCSS and more.
13 Locations Across North America – Face to face support when you need it.
POWERED BY THE WORLD'S #1 ECOMMERCE PLATFORM
Our solution is powered by the Magento Enterprise Edition, a commerce-focused, flexible platform that powers you to give your B2B customers a B2C experience.
Empower admins to manage accounts, roles, and permissions with ease
Streamline bulk orders quickly
Keep track of your inventory across multiple warehouse locations
Personalize each customer account with pre-negotiated price lists and terms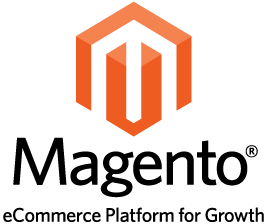 Attend a Live Webinar
Introduction to the B2B at Work Business Technology Suite
Date & Time TBD
WHAT OUR CLIENTS ARE SAYING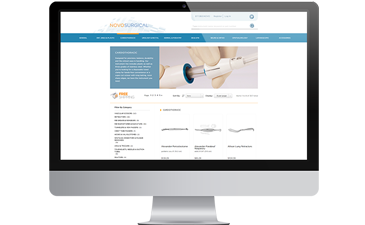 Novo Surgical
"Novo Surgical Inc. attests to the high-quality of the development services provided by Net at Work with regard to a website project requiring integration between the Magento eCommerce platform and Sage 100."