Partner With Us
We focus on building long-term, mutually-beneficial partnerships with companies who share our passion for promoting industry growth, working collaboratively and exceeding customer satisfaction.
Our Sister Companies

Optimizing Business Communications From Print to Mail. A full-service document technology company, Docutrend is the go-to copier dealership, office equipment provider and provider of managed print services.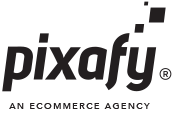 Pixafy is an ecommerce agency anchored in tradition and deeply invested in the future of digital commerce. We are online retail experts that specialize in B2C and B2B implementations.

Hosting For Sage Applications. Delivered as a SaaS Experience. Cloud at work is the ultimate Sage Cloud experience giving you the efficiency and financial benefits of SaaS, with the confidence that your business is running in a secure and stable environment.
Our Technology Partners

A Sage Platinum Elite Partner, and the top Sage partner in North America, we provide unmatched consulting, implementation & development services across the entire Sage ERP, CRM, HRMS and extended solutions portfolio.

Net at Work is a 5-Star Partner of NetSuite,  the world's leading provider of cloud-based business management software helping companies manage core business processes with a single, fully integrated system covering ERP/financials, CRM, ecommerce, inventory and more.

Adobe Commerce (formerly Magento) is the leader in the space with an extremely feature-rich e-Commerce platform that includes advanced site management, marketing and promotions tools, search engine optimization, analytics and reporting.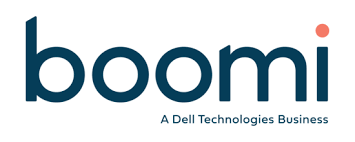 Boomi quickly, easily, and securely unites your digital ecosystem so you can instantly connect everyone to everything. Our intelligent, flexible, and scalable cloud-based platform ensures always-on business continuity.

As a Microsoft® Certified Partner since 1998 Net at Work is more than a Windows network integrator and reseller of Microsoft products. We focus on the entire suite of Microsoft development tools, and utilize our partner status to bring you the best solutions within the Microsoft framework of products.

A Next Generation, all-in-one HCM that helps you more efficiently manage HR, Finance, and IT.
We partner with you to grow your business by concentrating on the best use of the Salesforce customer success platform to get the job done. Our extensive work with hundreds of implementations of CRM over the years has helped us form many different approaches that make clients successful.

A full-scale Sales, Customer Service and Marketing CRM all under a single, no-code platform.

As a Dell/Equallogic Enterprise Partner, Net at Work's unique position in the marketplace allows us to combine our professional services experience with Dell's Technology Portfolio to provide true end-to-end storage, virtualization and data center solutions for both the mid-market and enterprise organizations.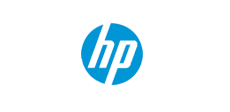 A HP and Compaq reseller since 1997 Net at Work has seen these two industry leaders join to become the industry leader in desktop computers, workstations, servers, and peripherals. During this partnership we have gained an in-depth understanding of HP's available product lines, as well as insight into future offerings.

Citrix Systems, Inc. is the world leader in Server-based computing, award-winning MetaFrame® and WinFrame® systems software. As a Citrix Solution Partner, Net at Work has one of the largest Citrix support teams in the tri-state area.

Fortis offers extensive industry experience along with unparalleled customer service. They don't just "talk the talk", their representatives have backgrounds in hospitality, healthcare, outdoors, Enterprise Resource Planning (ERP), and more. They share their knowledge to make sure you receive the perfect payment system for your business.

Salesfusion is the premier B2B Marketing Automation platform for improving how companies attract, engage, and close new customers.

Net at Work is one of the leading MIP Fund Accounting (formerly Sage Nonprofit) partners and consultants. We have extensive experience in MIP installs, upgrades, customizations, support, helpdesk and training.

Altec is the leader in mid-market enterprise document management solutions. Altec's accounting centric products include Integrated Document Management (IDM) software, check disbursement software and customizable paper documents.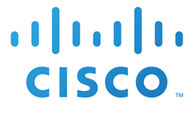 With a highly trained staff of Cisco Certified engineers, Net at Work has years of experience implementing and servicing a wide range of network solutions: from traditional LAN switching to more sophisticated traffic management and data-voice integration solutions.

VMware is the recognized leader in virtualization technology solutions proven to increase the utilization of existing hardware and reduce capital and operational costs throughout the organization. VMware solutions can help consolidate servers, optimize software development, improve enterprise desktop management and provide affordable business continuity.

Proofpoint is an innovative security-as-a-service vendor that delivers data protection solutions that help organizations protect their data from attack and enable them to effectively meet the complex and evolving regulatory compliance and data governance mandates that have been spawned from highly publicized data breaches.

With its Security Connected strategy, innovative approach to hardware-enhanced security, and unique Global Threat Intelligence, Intel Security is intensely focused on developing proactive, proven security solutions and services that protect systems, networks, and mobile devices for business and personal use around the world.

Symantec is a leading provider of client, gateway and server security solutions for virus protection, firewall and virtual private network, vulnerability management and intrusion detection.

Microsoft Exchange Hosted Services for messaging security and management is composed of four distinct services that help organizations protect themselves from e-mail-borne malware, satisfy retention requirements for compliance, encrypt data to preserve confidentiality, and preserve access to e-mail during and after emergency situations

Office 365 is a cloud-based service hosted by Microsoft. It brings together the power of Office with business class email, document sharing, instant messaging and video conferencing to give you anywhere access to the things you need to get things done across your devices – from PCs to smartphones and tablets.

Microsoft Office SharePoint is an integrated suite of server capabilities that can help improve organizational effectiveness by providing comprehensive content management and enterprise search, accelerating shared business processes, and facilitating information-sharing across boundaries for better business insight.

ADTRAN, Inc. is a leading global provider of networking and communications equipment with an innovative portfolio of more than 1,700 solutions for use in the last mile of today's telecommunications networks.

Scribe Software Corporation provides cost-effective, no-coding data integration solutions for Microsoft Dynamics and other business applications. Scribe solutions are simple to configure and provide ease of modification as business processes change.

ACCU-DART is a real-time inventory control solution designed specifically for your accounting or inventory system. It is a radio frequency, bar code solution designed to leverage the power of your existing system by providing the warehouse or shop floor with wireless technology.

Axcient delivers a unique and unified platform for backup, business continuity, and disaster recovery that offers unprecedented ease of use and uptime to the SMB market.

Ecessa is an industry leader in providing affordable solutions for internet application management via link load balancing and automatic failover features. Net at Work's Gold Partner Certification has been reached through successful implementations at a variety of clients concerned about application delivery and performance over the internet.

BI for mid-sized companies. Data warehousing and in-memory analytics. Empowers key stakeholders through the visualization of critical performance, financial, and production metrics across their business, in a compelling, easily customized reporting format that can be quickly generated by anyone with little or no technical expertise.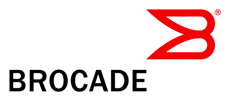 Brocade solutions offer Net at Work clients with data center and campus network solutions that provide open choice, high efficiency and industry leading performance at a low total cost of ownership.

Juniper appliances deliver secure gateway services with an ideal blend of performance and security with flexible LAN and WAN connectivity options for remote branch, regional offices and small to large enterprises.

Veeam Software, a premier-level VMware Technology Alliance partner, develops innovative products for virtual infrastructure management and data protection. Customers can reduce costs, minimize risks, and fully realize the promise of virtualization with Veeam.

Net at Work's staff has years of experience in planning, implementing, and supporting Crystal Decisions applications. Their best of breed reporting, analysis and information delivery products have allowed our clients to make decisions based on easily accessed and interactive presentation-quality reports.

Synology creates network attached storage & IP surveillance solutions that transform the way users manage data & conduct surveillance in the cloud era. Synology aims to help users centralize data storage and backup, share files on-the-go, and implement professional surveillance solutions in reliable and affordable ways.

iRecruit provides requisition management, job board postings, applicant workflow management, electronic hiring and onboarding software, and WOTC tax credit screening. We designed iRecruit to be extremely powerful, but easy to setup and use. Move to a paperless hiring process now with iRecruit!