All-in-one business management software
Sage 500 ERP (formerly Sage MAS 500) is a complete enterprise resource planning (ERP) solution that was developed to help progressive companies streamline operations and manage with insight. Sage 500 ERP integrates unmatched financial accounting software with the full range of business functions in a modular design, and with a low cost of ownership and high ROI.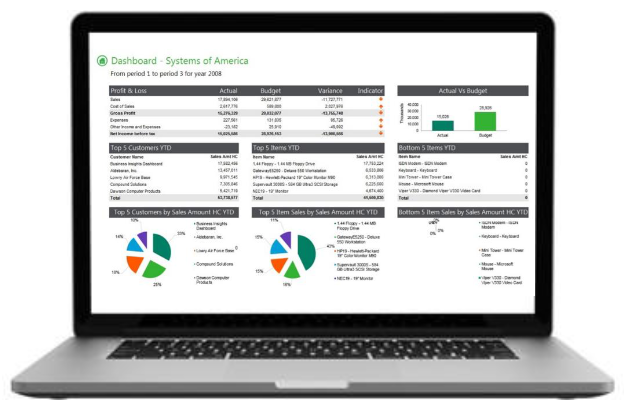 Technology Quiz
Quiz: Is Your Technology an Accounting Inhibitor or Enabler?
VCom
Sage 500 Migration Spotlight:
Net at Work and Sage X3 ERP Amplify the Long-Term Success of Vcom IMC
Next Gen ERP
NEXT GENERATION ERP - WHAT IT IS AND WHY IT MATTERS
Five Hallmarks of Next-Gen ERP Applications
Signs Your ERP Isnt Cutting It
Signs Your ERP Isn't Cutting It & What To Do About It
If you've experienced any or all of these common problems with your current ERP, it may be time to upgrade to a new solution.
Next Gen ERP
#ICYMI:Love Your Legacy ERP, or List it?
Featuring insight from Forrester analyst Duncan Jones.
Upgrade
4 Reasons to Upgrade your ERP Business Management Solution
Old-school ERP systems are simply too slow, complex, and inflexible to keep up.