Meeting the Evolving Challenges in Wholesale Distribution
Changing customer demands. Shrinking margins. Continued supply chain and workforce challenges. These are just a few of the pressures faced by wholesale distributors today. The fast pace of technology development, along with strides in cost efficiency, means your business can proactively enhance the customer experience, deepen value throughout the supply chain and improve cost-to-serve profiles by aligning with an expert distribution technology advisor. 
UNLEASH THE POWER OF YOUR WHOLESALE DISTRIBUTION COMPANY
Next Generation enterprise resource planning (ERP), as part of your unique Digital Operations Platform (DOP)—coupled with our expert advisory services—can help distribution companies thrive amidst near constant change. Our breadth of technology solutions, services and skills have helped our distribution clients to: 
Reduce order and delivery times
Increase customer satisfaction
Improve sales, purchasing and warehouse management
Enhance decision making through cost and profitability analysis
Gain real-time visibility and insight across the global supply chain
Future-proof operations and inventory management
Our technology experts are well-versed in both legacy and modern, cloud-based systems, so we understand your existing technology environment as well as where you're headed to be ready for tomorrow's challenges.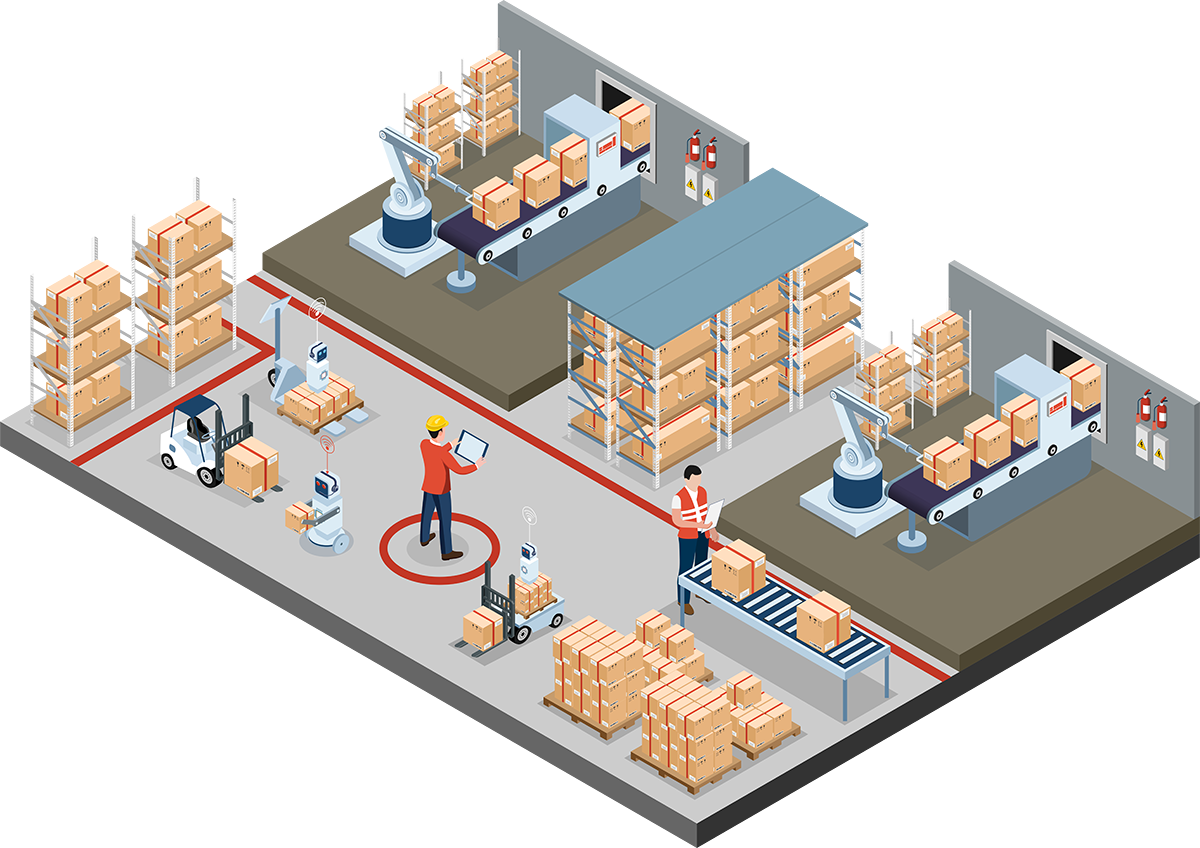 BrickIt
"Net at Work has helped us future-proof the operation. We've successfully combined our traditional business approach with cutting-edge technology. It's exciting and rewarding to know that Artistic Tile is well prepared for the growth we expect in the coming years."
- Michael Epstein, Chief Marketing Officer, Artistic Tile

A DIGITAL OPERATIONS PLATFORM (DOP) AS YOUR FRAMEWORK FOR THE FUTURE 
DOP is the successor to previous generations of accounting and business management software. This platform extends ERP functionality to include business intelligence and analytics, eCommerce, Warehouse Management System (WMS) and more.
The core of DOP is Next Generation ERP, which is built on modern cloud technology that is easy to work with and simple to maintain. A cloud ERP allows your distribution company to scale operations efficiently—often without adding administrative personnel.
Through Next Generation ERP, you can harness vast amounts of vital business data to help facilitate faster, better decision making while supporting and extending your relationships with customers, manufacturers, employees, vendors and other stakeholders. 
Learn how you can enhance your distribution operations by contacting Net at Work today.
DISTRIBUTION ERP SUCCESS STORIES
Riley Sales
Riley Sales turned to Net at Work to help select, implement and optimize its Next-gen ERP application. The company's new ERP allows them to:
Reduce their monthly close from 22 days to 5 days
Eliminate the need for an additional FTE position
Gain visibility into margins and flexibility to adjust pricing by a variety of factors
Riley Sales - Mobile
Riley Sales turned to Net at Work, to help select, implement and optimize its Next Generation ERP application.
Artistic Tile
Artistic Tile lays a foundation for growth with migration from its legacy accounting software to Next Generation Distribution ERP
Surpassed previous year's record-breaking revenues 
Keeps its system users informed, involved and empowered, leading to internal advancement 
Quickly reacts to order fulfillment, positively impacting the customer experience 
JR's POS Depot
Migrating to Acumatica Cloud ERP helped accelerate JR's POS Depot's growth with the following features:
Hosted, cloud deployment provides access from anywhere
Cloud deployment and guaranteed uptime ensures worry-free operation and reduced IT resources
Scalable solution, streamlined processes, and integration with third-party applications enabled the company to pursue larger volume customers
Simplified compliance with robust product traceability and powerful reporting capabilities
What Sets Net at Work Apart?
Our team of specialists are versed in both legacy and modern, cloud-based systems – so we know your existing technology environment as well as where you're headed. That's the power of Net at Work.

Industrial Supply's Recorded Virtual Discussion
Deepen the Value of Distribution in the Channel