Net at Work Named Leading U.S. Managed Security Service Provider by CDO Magazine
Award recognizes proven track record of providing innovative security solutions
NEW YORK, NY – June 7, 2023 – Net at Work, a top technology advisor to small-to-medium-sized businesses (SMBs), has been named to Chief Data Officer (CDO) Magazine's 2023 Leading Managed Security Service Providers List. The list includes the top 50 leading security service providers based on technical capabilities, customer service, and industry recognition.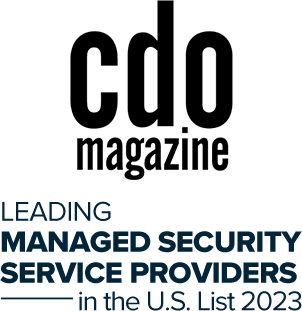 "We are pleased to be included in this prestigious list among some of the largest and well-recognized names in the industry," said Alexander Solomon, co-president, Net at Work. "This recognition underscores the critical role managed security service providers play in today's world where cyber threats are a growing obstacle, particularly within the SMB environment. It also reinforces our role as a trusted advisor for our clients, not only offering them the best IT services, infrastructure and technology solutions but helping them to transform their overall IT strategy."
The Managed IT & Security Services of Net at Work includes a comprehensive cybersecurity, infrastructure modernization, vendor management, user support, and strategic advisory offering to minimize downtime and increase operational efficiency so organizations can better focus on core competencies.
You can view the CDO list of leading managed security service providers here. To learn more about Net at Work's award-winning Managed Services, access the on-demand webinar, "Virtual CTO & Managed IT Services," today.
About Net at Work
Founded in 1996, Net at Work is one of North America's largest SMB technology advisors. Our award-winning consultancy offers a rich portfolio of next-generation technology, industry expertise, and services to help organizations derive value from the transformative benefits of technology. Through the integration of ERP, HRIS, and/or CRM solutions, Net at Work builds unique, industry-specific digital operations platforms that enable companies to compete more effectively in today's digital economy. For more information, visit www.netatwork.com.