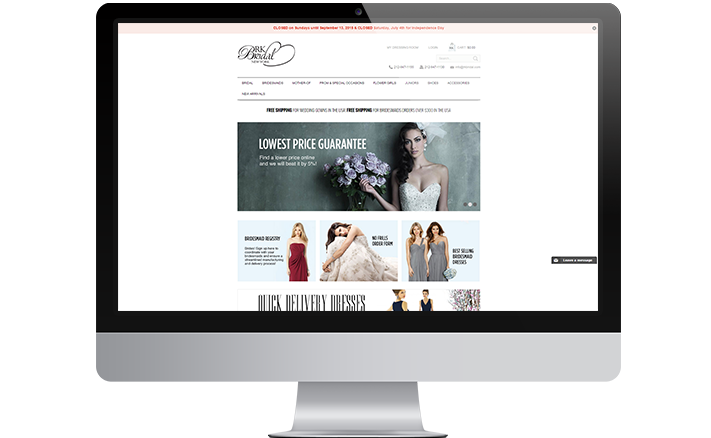 New York bridal and formalwear fixture RK Bridal were looking for a robust ecommerce focused site to drive more international and nationwide business as well update their brand.
In order to not strain the client's budget and staff, while still quickly launching an attractive professional, industry focused site, the project plan included a "rapid rollout". The purpose being to launch the initial site with as minimal customizations as possible, while setting roll-out plans for a range of site features in the weeks after launch.
Net at Work worked closely with RK Bridal throughout out the design and development process. The development included extensive template and Magento customizations as well as an initial import of over 14,000 products.