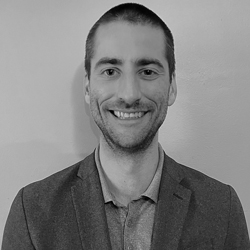 Connect with me:
Chris Cleary
Acumatica Practice Director
Chris has over 15 years of experience working with enterprise-level clients, helping them to unleash the transformative power of their technology. The son of a family owning multiple distribution companies, he spent many years working in positions that allowed him to see how ERP software is really used.
Before joining Net at Work, Chris owned and lead his own IT consulting company, turning it into one of the leading providers of Acumatica software and consulting services.
Prior to that, Chris held leadership roles in both the Sales and Technical/Development Services departments. He believes his greatest strength is his ability to blend his technical knowledge, with his business experience to help customers achieve the highest utilization of their technology.
Chris is a member of both the Acumatica Business Advisory Group and a Board member of the Acumatica Partner Networking Forum. He personally, as well as several members of his team are also Acumatica MVPs.
Chris currently lives in Buffalo NY where he enjoys, activities on the beach/lake in the summer, and ice skating and skiing in the winter.