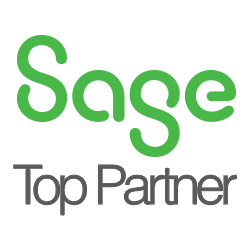 We are the Top Sage Partner in North America
Best-in class application support
With over 200 dedicated Sage and IT specialists, Net at Work can scale your cloud solution to fit your specific needs and business processes, all for one predictable fixed cost. Say goodbye to finger pointing between your Application & Cloud vendors.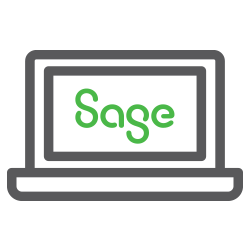 A Sage HRMS-focused Cloud Solution
Patches, Fixes, Support & Training Included*
Cloud at Work includes updates of all patches and fixes so you can be assured that your Sage HRMS is always up-to-date. Also included is Sage HRMS support, new hire training, and ongoing mentoring to keep your users plugged in to all new features and functionality.
*Additional fees apply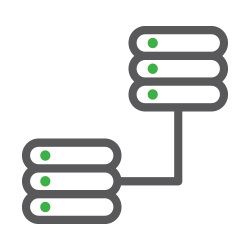 Enterprise-level Cloud Hosting Technology
SaaS Experience, Tailored to Fit Your Organization
With Published Applications there is no "window within a window" using Cloud at Work. It looks, feels, and works in a SaaS fashion. Built to fit your needs, there are no limits on Sage HRMS integrations or customizations, and with OnDemand Licensing you can upgrade your SQL, OS, and MS Office at any time.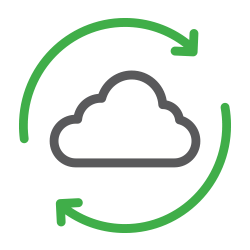 Peace of Mind
Industry-standard Uptime, Monitoring and Support
With Cloud at Work, cloud hosting for Sage HRMS, we host your entire Sage HRMS production environment in a stable and secure environment with 24x7x365 monitoring and support. With 99.99% availability and hourly backup snapshots, you can rest assured that even in the event of a disaster, your data will be safe.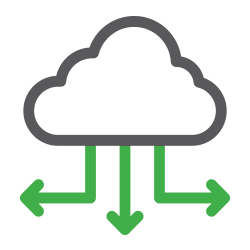 Beyond Sage HRMS Application Hosting
A Flexible Platform to Improve Your Workflow
While Cloud at Work is focused on providing hosted Sage applications, our technology is capable of providing Virtual Desktops, as well as hosting of any other 3rd party application.
| Benefit | Virtual Private Cloud |
| --- | --- |
| 99.99% uptime guarantee | |
| Tier 4 Data Center (Highest Classification) | |
| 24 x 7 x 365 Support & Monitoring | |
| Custom Build specific to your business | |
| Hourly Snapshots (48 Hours), Daily Backups (30 Days) – All on separate Networks | |
| Geo Diverse Data Centers – Real Time Replication | |
| Integrated Cloud & Sage X3 Customer Experience | |
| No Application Limitations | |
| Disaster Recovery – 4 Hour RTO (Recovery Time Objective) 1 Hour RPO (Recovery Point Objective) | |
| Microsoft SQL licensing included | Optional |
| Microsoft Excel License Included | Optional |
| Pricing | Call for Consultation |
Infrastructure
Entirely Redundant Infrastructure
Centralized Management
Dedicated Virtual Environment
Bi-coastal Data Storage and Disaster Recovery (if purchased)
Hourly SAN snapshots, Daily storage backups
Support – 24x7x365
24x7x365 Monitoring, Alerting, and Notification
On-site Operational Management
On-site/On-call Engineers and Specialized Personnel
Local and Remote Real-time Monitoring
4 HR RTO (Recovery Time Objective) (if purchased)
1 HR RPO (Recovery Point Objective) (if purchased)
Data Center Space
~7,200 sq. ft. of available space
18 inch Raised Floors
10 ft. Ceiling Clearance
Up to 250 Watts/SF Raised Floor
10 Compartmentalized Data Center Suites
Dual Utility for Capacity
Data Center Grade Fire Suppression Systems
Primary and Failover Electrical Power Circuits
Uninterruptable Power Supply ("UPS") and Backup Generator
Redundant Cooling to 75 Degrees Fahrenheit (5% fluctuation)
Overhead Ladder Racking for both Power and Network Wiring SSAE 16 Type I, II, & III Compliant Facilities
Security
24x7x365 On-site Personnel
Dual Factor, Biometric Access Control
Man Trap with Card Access System
Live and Recorded Video Surveillance
Monitored Open Door and Security Breach Alarms
Network Connectivity
Managed Dark Fiber, High Speed Fiber Optic Network
Multiple, Diverse Fiber Feeds to Data Center
Carrier Neutral Facilities with Multiple Tier 1 Providers
Overhead Ladder Racks for Network Distribution
Carrier Neutral, High Availability & Resilient Internet Connectivity
10Gb Backbone
Building Description
~125,000 sq. ft. total space
Three Story with Concrete Masonry and/or Steel Walls
N+1 Power and Cooling Configuration
Energy Efficient White Roof
Crash barriers around physical infrastructure
Why Net at Work?
As Sage's top partner, we're best-known to many as one of the most knowledgeable and in-demand Sage partners, but that's just the tip of the Net at Work iceberg. As a full-service technology and business consultancy, we bring that same level of expertise and experience to an array of business-first technologies including Cloud, Hosting and Managed Services – – and truly understand how all your systems need to work together.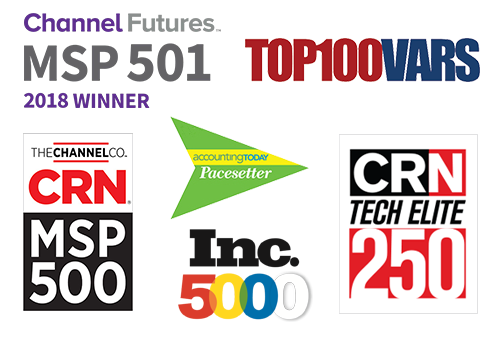 Get in Touch
Contact a Sage HRMS Application Hosting Expert