Net at Work Enters into a New Partnership with PRH Consulting, Inc.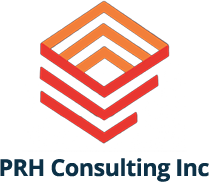 New York, NY — January 27, 2021 – Net at Work, a full-service technology and business consultancy, today announced a formal strategic alliance with PRH Consulting, Inc., (PRH) a highly reputable business technology and accounting software firm. Headquartered in Fort Lauderdale, FL, PRH is a provider of Sage Intacct and Sage X3 software and services for small to mid-sized companies.
The combination of PRH's Sage software expertise and local presence, along with Net at Work's breadth of solutions and national coverage, ensures that Net at Work can expand the support they deliver to their North America and Caribbean clients by leveraging the "feet on the street" of a local trusted Alliance Partner.
At the same time PRH's clients will benefit from access to Net at Work's award-winning team of 250+ delivering a complete range of technologies and services to help them unleash the power of their business through an expanded portfolio of ERP/Accounting, customer relationship management (CRM) solutions, as well as access to extended solutions and services including HR/Payroll, hosting powered by Cloud at Work and eCommerce powered by erpCommerce.
For more information on PRH Consulting, Inc, please visit their website: www.prhconsultinginc.com.
Learn more about joining the Net at Work Partner Alliance Program.