Who We Are
Founded in 1996 and a long time Sage Software Business Partner, Net at Work is one of the country's leading authorized MAS 90, MAS 200 resellers and consultants. Our MAS 90 MAS 200 consultants and developers have extensive experience with installs, upgrades, conversions, customizations, support and training.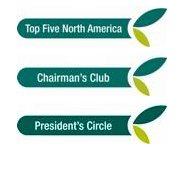 We pride ourselves on being a stable, healthy, debt-free company and we are here to stay! We recognize the trust your business places in an enterprise level business application and service provider, and work diligently to bring 100% customer satisfaction to every one of our clients.
Servicing clients across the nation, our teams of Sage certified consultants and developers provide industry-winning customer consulting, support and training.
NEWS: Net at Work Opens Chicago Office in Response to Demand for Sage Software Support Across Region