Abila Fundraising 50
Build stronger relationships and achieve higher fundraising goals.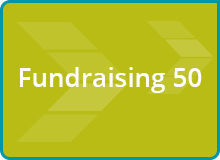 ---
Integration between Abila Fundraising 50 and Abila MIP Fund Accounting allow you to improve accountably with organizationwide transparency. Fundraising 50 will transfer financial information to the corresponding accounts in Abila MIP Fund Accounting, providing you with a streamlined process, improve accuracy and a detailed audit trail.
Abila Fundraising 50 can help you:
Improve donor retention and cultivate new prospects – Tailor messaging based on special interests and giving preferences
Understand your most valuable donors – Track giving patterns and giving potential
Discover your maximum potential – Maximize your time with quick gift entry such as pledge payment and soft credits
Streamline processes and improve accuracy – Keep donors engaged while monitoring both donor and event planning information in a single database
Learn about our other Nonprofit Solutions
Abila MIP Fund Accounting
Abila Fundraising 50
Abila Fundraising Online
Abila Millennium
Abila MIP Advance