NetSuite Implementation Optimization
Project Recovery & Rescue
The Net at Work team is here to collaborate with your company to ensure you are able to unleash the power of NetSuite.
The knowledge and experience to help you achieve your goals with NetSuite
Your choice to invest in NetSuite to transform your business was a wise one, but not all projects go as planned or you may be seeking additional ways to optimize your investment in the solution.
One of the critical factors in considering an ERP is your future partner and their ability to understand your requirements and develop recommendations. At Net at Work the client/partner partnership is built through close knit project teams assembled on both sides with multiple interfaces and contact throughout the project lifecycle. These foundations are then underpinned by ongoing dedicated account management contact and regular meetings, client events and web sessions introducing and fostering relationships with the wider Net at Work team.
Net at Work's NetSuite Services
Net at Work has been implementing finance and ERP solutions across the world in multiple business sectors for over 25 years. During this time, we have built up considerable experience working with businesses across all industries. We believe that Net at Work can deliver key business benefits to you in harnessing these experiences. Net at Work is a 5 Star NetSuite Partner, which distinguishes us as one of the top partners in our field.
Business Audit and Analysis Assessment of current operations
Proven NetSuite Implementation Methodology
Project Management Controls & Risk Management Plan
NetSuite and 3rd Party Integration Best Practices
Expert Guidance, Troubleshooting and Support
Assessment of System Configuration and Go-Live Readiness
Technical Assistance for Saved Searches, Reports, Workflows & Scripting
Development and Custom Project Requests
About Our Team
Net at Work is an authorized 5-star NetSuite Solution Provider. Our consultants and developers have extensive experience in ERP and Cloud Computing including installs, upgrades, conversions, customizations, support and training. Whether you need assistance with a NetSuite purchase, NetSuite implementation, NetSuite Support, NetSuite Training or NetSuite integration our staff of NetSuite certified consultants can assist.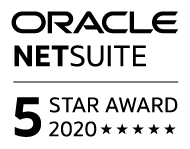 READY TO GET STARTED?
Our NetSuite experts are ready to answer any questions you may have. Use the contact form or contact a department directly below:
General Inquiries:
1-800-719-3307
NetSuite Sales:
1-800-719-3307, press 2
info@netatwork.com
NetSuite Support:
1-888-494-9479
helpdesk@netatwork.com