ActiveCompute™ Infrastructure
Turnkey Virtualization for Any Budget
Net at Work's ActiveCompute™ Infrastructure solution is based on a decade of advanced systems integration experience. Built upon industry leading manufacturers Dell, VMware and Cisco, it delivers a turnkey virtual infrastructure providing five-9's of availability and exceptional return on investment. It was engineered in a modular fashion to provide both scale-up and scale-out capabilities ensuring your investment never reaches "end-of-life". Gone are the days of forklift upgrades and rip-and-replace infrastructure.
To discuss the ActiveCompute™ Infrastructure Platform:
Call 1-800-719-3307 or email info@netatwork.com
How ActiveCompute™ Works
ActiveCompute™ creates 3 distinct technology cells (Compute, Connect and Store) that integrate seamlessly together in a single virtual fabric. Separating the technology stack into three distinct and fully redundant cells allows non-disruptive elastic scalability and the flexibility to apply firmware and software upgrades to all components with near-zero downtime. If you need more computing resources such as RAM or CPU, simply add an additional physical server. If you need to add more storage adding an additional EqualLogic array couldn't be easier. 99.999% uptime has never been more affordable and easier to manage.
ActiveMonitoring™
ActiveCompute™ is designed to be highly available, fully redundant and bulletproof. To help ensure continuous operations, all ActiveCompute™ solutions include one year of Net at Work's ActiveMonitoring™. Net at Work's Operations Team will monitor all components of your ActiveCompute™ platform and notify you if there are issues that require attention. Net at Work's monitoring goes far beyond simple Up/Down status, our application-aware monitoring provides intelligent alerting that monitors critical application health right down to the status of the physical hardware.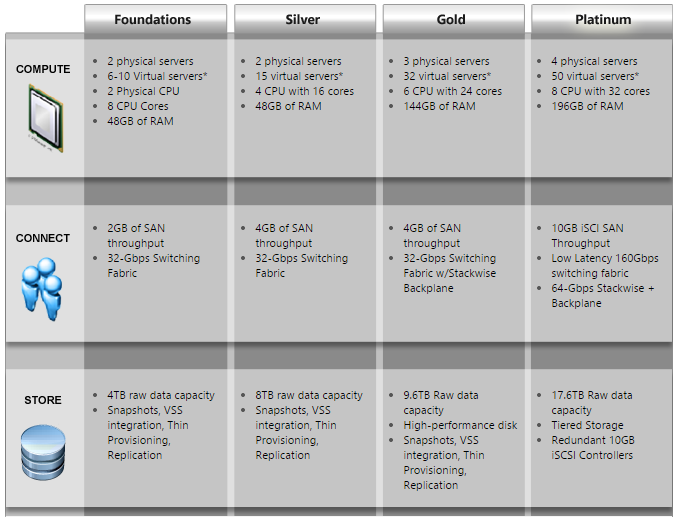 Click Here For Detailed Plan Comparison & Pricing