From First Day to Final Team:
A First Year Associate's Journey
The first day of work at a new company can cause anyone to experience a wide array of emotions. While Net at Work had proven repeatedly that it promotes a welcoming, entrepreneurial, and collaborative environment in which I was sure to flourish, I could not help but allow nerves to take over.
Unlike many of my colleagues, I commuted to New York from Princeton. This gave me time to thoroughly play out any scenario I could face during this daunting experience. However, no amount of planning could prepare me for the wonderful FYA program experience ahead. 
A Warm Welcome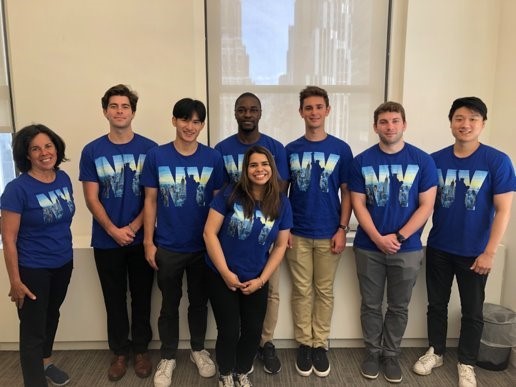 At the New York office, I experienced smiling faces, informative brainstorming sessions, and new friends. All my previous nervousness dissolved once I stepped into the conference room, and I immediately found myself laughing and learning with a cohort of like-minded professionals.
My colleagues and I were brought up to speed on the company by the two program leaders, Vera and Stephanie. They did a wonderful job of cultivating an open, nurturing environment while challenging us to develop strong connections that would last throughout our careers. This warm yet professional work environment flourished during the off-site excursions.
More Than Work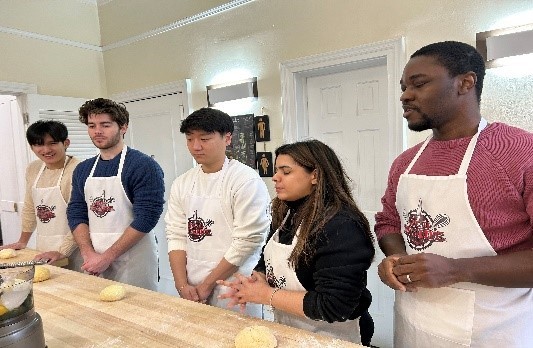 The off-site excursions allowed me to develop personal relationships with other individuals in the program. These experiences offered a way to get to know my cohorts without having a laptop in front of me.
For the last excursion, we ventured to Washington Square Park, up a winding staircase, and into an unsuspecting apartment. This large room had been converted into an industrial kitchen, with a long dining table off to the right. Here, we learned to make homemade pasta under the instruction of a professional chef. I will always remember the almost exhausting effort it took to turn a few eggs and some flour into three types of pasta: ravioli, pappardelle and malloreddus. To this day, it is the best pasta I have ever tasted.
"The FYA program was a perfect bridge between university and professional life…I quickly found myself surrounded by co-workers sharing the same experience and professionals aiding me on my path to success."
One Program, Many Experiences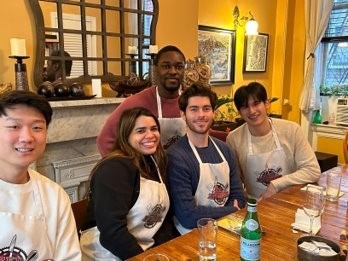 While the off-site getaways were a terrific way to bond with my co-workers, the rotational assignments allowed me to gain institutional experience. The rotations were a perfect way for me to meet different members of the organization and get a better feel for our software solutions.
It's rare that you get an opportunity to dip a toe in three different pools before deciding which to swim in. I did not take this experience for granted and jumped into the Acumatica, NetSuite, and Sage X3 teams headfirst. From hands-on data migration for Acumatica to an on-site sales meeting for NetSuite, I often found myself challenged in ways I had never experienced before.
Both the rotational and program work activated my problem-solving skills. From developing a business process review to crafting a company-wide report guide, my collaborative senses were consistently heightened. While, like anyone, I often found myself engulfed in my rotational assignments, it was always nice to escape the solo projects and work with the other FYAs on the current program project. The six months, three rotations, and numerous program projects prepared me perfectly for the day I was assigned to my final team, Acumatica. 
A Perfect Transition
The collaborative and hard-working environment meant that my teammates and I could depend on each other, which only strengthened our bonds. The off-site excursions and good morning texts turned these teammates into friends. This experience has given me more laughs, knowledge, and connections than I could have ever imagined.